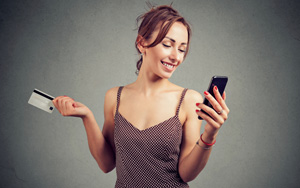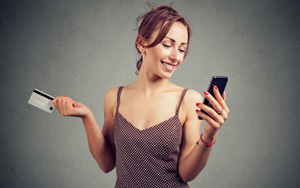 Target recently announced plans to roll out a new nationwide loyalty program, Target Circle, on October 6 for all consumers shopping at the retail giant. The program's benefits include earning one percent on every Target purchase to redeem later, being able to vote directly to Target's giving initiatives, receiving personalized deals and perks including a birthday surprise, and getting early access to special sales throughout the year.
Target began testing the Target Circle program last year in hopes of replacing their last loyalty program, Cartwheel. The Cartwheel rewards program has for the past several years been pointed to as one of the most successful loyalty programs from a big-box retailer, as noted by ModernRetail. Launched in 2013, the app was downloaded more than 27 million times and spawned a series of copycats before Target killed the standalone Cartwheel app, and merged it into the main Target app.
Making A Big Difference
Forbes states that customer loyalty programs are proven methods for growing and sustaining market share. Not only do loyalty programs make consumers excited to buy from you, they also encourage repeat purchases, especially if shoppers can earn points with every transaction. A good loyalty program can keep a customer coming back for years, so taking some tips from Target Circle can make a big difference to your shoppers.
There's more work that goes into keeping consumers interested than just creating a loyalty program. Updating the program and adding more features is crucial, which is exactly what Target did with Target Circle. With the right approach to testing and personalization, Forbes advises that a loyalty program can frequently introduce new and different benefits that excite customers at a reasonable cost.
Know What Your Customers Want
One of the great things about Target Circle is that there is more to the loyalty program than just discounts and rewards points. Members will actually be able to vote for any of 800 different non-profit organizations to which Target donates. Over the 18 months that Target Circle was being tested, guest response was overwhelmingly positive. The key here being that the corporation made sure it knew what it's customers wanted before officially launching the new program.
Keeping It Fresh
Here are some different ways to keep your loyalty program fresh and exciting for consumers, ultimately encouraging them to continue shopping with you:
Make it easy to sign up.
Customers want fast and easy results, and will sometimes pass on loyalty programs that take too much time to sign up for, even if they're free. Especially if they are in a rush, nobody wants to take an extra five minutes at checkout to fill out a form. This process can be made easier by enabling customers to sign up online or through a mobile app.
Offer more than just discounts.
An easy way to earn a new loyalty member is by offering a discount off of their next purchase, but this can be cumbersome and affect margins for indie retailers. A way to combat this is by offering more to your customers with the program, such as free gifts with purchases or early access to new products and sales, and leave the discounts for new sign-ups only.
Keep it personal.
Consumers can easily get bored with loyalty programs, especially if a brand doesn't understand their preferences. Notify your customers when you have a new product that's similar to what they have purchased in the past, or if a similar product goes on sale. Push notifications on loyalty member's phones are a great way to keep shoppers engaged and scratching that personalization itch.