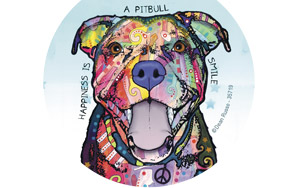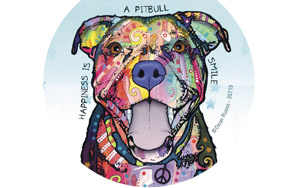 SJT Enterprises is now offering additional Dean Russo dog and cat plaques, complete with new titles and artwork. SJT has licensed Dean Russo for over four years, and this is the first time they have added new titles from the artist.
Perfect for Pet Shops
There will be 28 new dog and cat plaques, measuring 7" x 10" and featuring the funky artwork of the world renowned artist Dean Russo. All of the plaques are made in the USA and come with a free floor display. The wholesale price for each plaque is $4.75, so retailers can easily make a profit.
"We've licensed Dean Russo's dog, cat and wildlife funky colored artwork for over four years," SJT President Tim Smith said. "His artwork continues to be among our top licenses and customers have been asking for new artwork so now we have it. The wood plaques are available now and we'll soon have fridge magnets and stone table/car coasters available soon. Despite a pandemic, his artwork continues to sell and it's all USA made!"
Get Ready for the Holidays
SJT Enterprises has been serving retail customers for 35 years, providing thousands of signs with different designs, all made in the USA and some handmade by local artists. Perfect for souvenir, artisan and handmade shops as well as boutiques and all other stores, these signs offer great profits and high margins.
SJT's new Dean Russo dog and cat plaques make for great holiday gifts for reasonable prices. Pet lovers everywhere are sure to adore these wooden signs, which come in a wide variety of dog and cat breeds. All of these signs and more can be viewed at www.ThousandsOfSigns.com. Just type DEAN RUSSO in the search bar.
SJT Enterprises
28045 Ranney Pkwy. Unit B
Westlake, OH 44145
Tel.: 440-617-1100 ext. 101