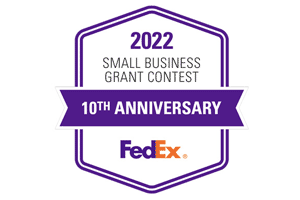 In celebration of the 10th anniversary, FedEx's annual Small Business Grant Contest is offering grants and services to 10 U.S.-based small businesses, distributing a collective prize pool of more than $365,000. Winners will also receive FedEx Office® print and business services credit to help support their small business.
In the last 10 years, this contest has given over 100 small businesses the opportunity to win $1.3 million in cash and prizes. One of those winners – Catullo Prime Meats – shared their story with Independent Retailer in order to encourage other small business owners to apply and explained how the grant money transformed their business. Earning this achievement in 2013, Danny Catullo, owner of the family-owned butcher shop, said winning this contest has helped his company in many different ways.
Accelerating Business Growth
"At the time, we were developing new ways to pack out our products so that they could arrive safely," Catullo said. "So we had to buy coolers and boxes in bulk and get them specially engineered to be the right size for our products. The prize money was a really nice and excellent way to be able to help grow our business, but the biggest thing we won with FedEx was their stamp of approval and the content that came with being a FedEx award winner."
Prior to the innovative coolers and boxes to ship out their meat products, Catullo Prime Meats inserted gel packs into their shipping containers, which did not allow them to be out of the cooler for too long. Without the prize money, Catullo said he would not have been able to get these new coolers for at least another couple of years. The FedEx contest not only let the company be able to immediately test and use these new shipping containers, but also safely ship their products to customers around the country.
The FedEx Stamp of Approval
Along with the prize money, Catullo said FedEx gave his business a commercial, promotional videos, featured content, and a special feature on the FedEx website. "For small businesses like ours that got into ecommerce pretty early, to get that stamp of approval from them was a good starting point to grow our brand. Our online business is over ten times bigger than where we were before the grant."
Because of all of the extra features that FedEx awarded Catullo Prime Meats, consumers flocked to the small butcher shop's website, which helped to drive sales. Not only were shoppers rushing to their website, but many other small businesses reached out to Catullo and asked how he was able to ship meat across the country without it spoiling. After realizing how many other businesses had questions on this, Catullo started a second company in 2019 called Perishable Shipping Solutions that helps other small businesses in the food industry be able to ship their products and get them safely to the end consumer.
Future Contest Opportunities
This year, the collective prize pool for the annual Small Business Grant Contest is more than $365,000, with three grand prize winners walking away with $50,000. Even though the contest entry period is open from February 10 to February 28, FedEx will not be releasing the 2022 winners until May. Stay tuned to newsroom.fedex.com to see how you can apply for next year's contest and ultimately grow your business!