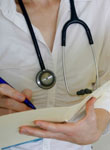 Following an announcement that the employer mandate will be delayed by a year, there is continued debate about how the Affordable Care Act (ACA), commonly called Obamacare, will impact small businesses. A recent survey by Sageworks and the U.S. Chamber of Commerce found that 66 percent of small business owners are wary of hiring in the next year because of the impending health care legislation.
The Senate Committee on Small Business recently held hearings to field small business owners' concerns about the ACA, and found testimony was divided along party lines. Several small business owners with less than 50 employees, who were called by Democrats, reported health care rate decreases over the last two years. Republicans called diner owner Larry Katz, who currently employs 65 full-time workers. Katz said he would have to pay $70,000 in fines or reduce his work force to less than 50 full-time employees to comply with the new law.
Companies with 50 employees or fewer are exempt from the ACA. Part time workers, defined as working less than 30 hours a week, are also exempt. Online insurance exchanges meant to help businesses purchase group policies are scheduled to go live on October 1st.