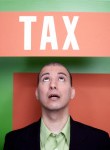 Tax cuts that went into effect under former President George W. Bush are set to expire at the end of this year. That could be bad news for small business owners, the Wall Street Journal reports.
"Because most small firms are structured so that they pay individual rather than corporate income taxes, some would be caught by an increase in personal tax rates," the Journal says.
The current administration is proposing extending the cuts with some changes,. But it might be too little to have a positive effect on small businesses.
To see how the changes might impact you, and what it all means, click HERE.