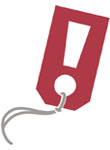 The ASD Las Vegas trade show, March 16-19 at the Las Vegas Convention Center, is offering some exciting new educational programs. Launching this year is the Independent Retailer Conference, an action packed array of sessions for small business operators, co-founded by Retail Minded and Nolcha Events. Suzy Teele, COO of SnapRetail, a ready-to-use marketing solution for local storeowners, is among the expert presenters. Teele has worked with indie retailers for over 12 years, sharing her expertise in online marketing tactics. She has over 20 years of experience in digital marketing, retail and software product development. "We only work with independent retailers, and our sessions are very specific to the audience," Teele states.
Sessions overview
SnapRetail will present two 50-minute sessions. The first, "How to Do a Month's Worth of Marketing in 2 Hours or Less," will be held Monday, March 17 at 9 a.m. Retailers will learn how SnapRetail's marketing system enables them to create a month's worth of marketing in the time it takes to watch a movie. The second 50-minute session, "Event Marketing: The Secrets to Busy Sidewalks," will be offered Tuesday, March 18 at 9 a.m. This session demonstrates how to drive store traffic through in-store events, and how to leverage the buy local movement and social media.
SnapRetail will also be hosting five mini-sessions between the north and central halls. On Sunday, March 16 at 11:30, learn how Pinterest can be used to grow your sales and customer engagement. Then at 1 p.m., discover which type of posts get the best response on Facebook, and how you can use them to drive sales. On Monday, March 17 at 3 p.m., spend 15 minutes learning how to proactively use Facebook, Twitter, YouTube and other social media. On Tuesday, March 18 at 2 p.m., Teele will deliver design tips for perfect promotional emails. The popular session, Facebook, will be repeated on Wednesday at 9:30 a.m.
This month's ASD show is positioned not only to introduce retailers to the hottest products and best suppliers, but also to the most effective business strategies to employ in 2014. For more information, visit asdonline.com.