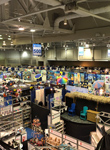 Urban Expo – press release
Tracking slightly ahead of the 2016 edition, the November 12-14, 2017 Ocean City Resort Gift Expo attracted coastal retailers from Maine to Virginia Beach who came to restock for the coming spring/summer tourist season. Featuring more than 300 booths, including 45+ new, first-time exhibitors, the sold-out show at the Roland Powell Convention Center in Ocean City, MD delivered – bringing together countless introductions, new resources and best-selling brands for retailers to explore.
Contributing to the attendance uptick were notable increases in key geographic target areas, including Maryland, Delaware, New Jersey and Pennsylvania.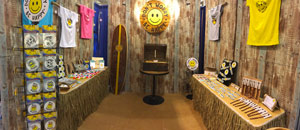 "This show really brings it all together for Northeast coastal and shore retailers," explains April Turner, Urban Expositions Show Director, Ocean City Resort Gift Expo. "Whether your business is a small, independent fashion boutique, souvenir, beach, surf, hotel shop, grocery store, campground, museum or other attraction, the show's casual, relaxed setting, unbeatable off-season hotel rates, and coastal/nautical-inspired selection make it the perfect place to find everything you need to gear up for your busy season."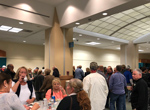 In addition to products, the show also offered a number of networking opportunities. New for 2017, the popular show party moved to show site, held in the 2nd floor lobby of the Convention Center on Monday, November 13. Buyers and exhibitors were invited to gather after the show closed for the day to enjoy drinks and hors d'oeuvres.
The next edition of the Ocean City Resort Gift Expo is scheduled for November 11-13, 2018. For information on exhibiting or attending, visit www.urban-expo.com.