Just like anything that's happened in 2020, no one is sure how Halloween will play out. Even if consumers won't be able to get dressed up and go Trick-or-Treating, it's still fun to celebrate the holiday in different ways. Between monster face masks and bone cutlery, here are some spooky fun products to keep your shoppers in Halloween spirit: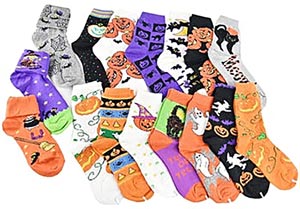 Kids Halloween Novelty Socks
Whether or not children will be attending school in the fall, it's always fun to dress up in silly and decorative socks, even for adults. Available in a wide variety of colors and designs such as pumpkins and ghosts, these cute socks are sure to keep your customers' spirits up.
DollarDays International Inc.
Tel.: 877-837-9569
www.wc.dollardays.com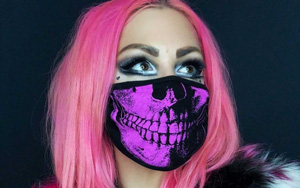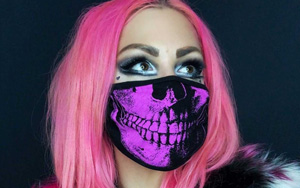 Monster Face Masks
Pumpkins, bats, skulls, oh my! There are so many spooky Halloween designs to choose from, your shoppers will want to purchase multiple different ones. Each mask is made with double layered cotton fabric, washable, and fits comfortably over the ears.
Kreepsville 666
Tel.: 323-655-7337
www.store.kreepsville666.com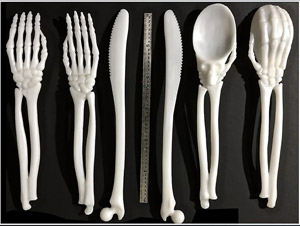 BoneWare Cutlery
These fun bone parts cutlery are perfect for any Halloween gathering or even just for use at home. Available in white, green, and black, each package contains 8 bone forks, knives, and spoons. The green ones also glow in the dark.
BoneWare Cutlery
www.boneware.com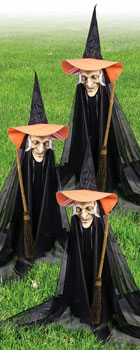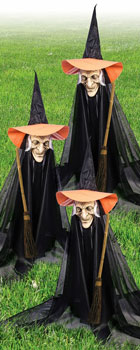 Group of Witchly Lawn Ornaments
Just because Trick-or-Treating might not happen this year doesn't mean your customers can't decorate their lawns. This group of witches are sure to spook passers-by, and three witches come in each package.
Wholesale Halloween Costumes
Tel.: 605-271-3971
www.wholesalehalloweencostumes.com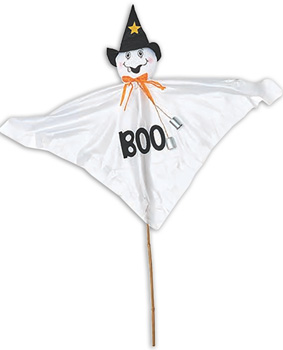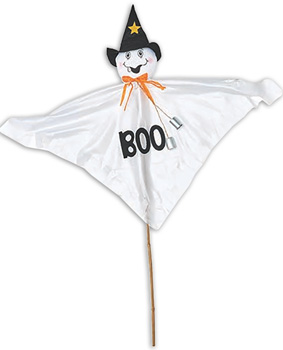 Ghost on a Stick
This adorable ghost is set on a sturdy garden stake and has flowy sides for that ghostly feel. Complete with a hat and cans hanging on the front, this ghost is a perfect addition to any lawn decorations.
Worth Imports, Inc.
Tel.: 508-875-9777
www.worthimports.com