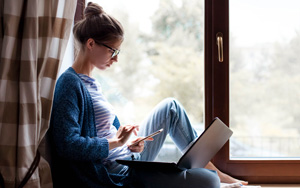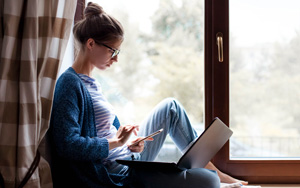 by Maria Melo
Ask any business owner and they'll tell you: the consumer landscape is transforming and becoming more complex every day. Shifts caused by the COVID-19 pandemic have transformed the way we buy, sell, deliver goods and services, and fundamentally changed how brands must interact with their customers to be successful.
This transformation and changes in consumer purchasing habits have created an unprecedented time across industries, and sparked a seemingly impossible question: how can I be a successful retailer in the age of the COVID-19 pandemic? During this challenging time, how can retailers not only reach customers effectively, but also provide the best customer experience possible? The answer lies in meeting customers where they are: at home.
Develop an Online Presence
Maintaining a professional website has been key for decades, but in recent months it has become mission-critical to a business's survival. If you haven't yet developed a web presence, now is the time. To help with this, until the end of 2020, Yahoo Small Business is offering a way for customers to get online for free.
If you do have an online presence but business has slowed, take this time to evaluate your website and review customer comments. Make any corresponding updates to your site after taking into account customer feedback, and looking at your website with fresh eyes. Taking this a step further, by using website and analytics tools you can even see where users stopped shopping during their site visit, and ideally solve any problems or mitigate issues that may have caused this disengagement. Consider implementing website features like a live chat option so customers have the opportunity to get in touch 1:1 and at any time.
Get Creative
As a brick-and-mortar store co-owner and a small business advisor, I know firsthand how important effectively reaching customers is, and how difficult it has recently become. Now more than ever before, you must get creative with how you're reaching your target audience.
Consider channels like video chats, blogs, or podcasts to engage consumers from home. Use video chats to take customers on virtual tours of your store, and ship products they choose during their virtual visit. Publish a blog sharing your brand's story and mission, to build brand identity, illustrate your company's unique and authentic identity, and encourage customers to develop a closer connection with your small business.
You can even consider starting a podcast and hosting key members of your community as virtual guests to talk about trends and issues that matter most to your audience. Have you noticed any new needs from the pandemic that can't be met by what's already out there? If that aligns with an idea you have or something you're passionate about, you could even consider starting a new business.
If those ideas seem overwhelming, a great first step is to build out your social media presence. Use Twitter and Facebook to update your customers on an ongoing basis and engage them online.
Build a Community
In addition to keeping your customers updated with the latest information, use social platforms to get involved with your target audience firsthand. Start a Facebook group to build a community with your current and potential customers. If you have a blog, offer ways for readers to interact and thank them for participating in the conversation. If someone leaves a question for you in a comment, be sure to respond to show that you're attentive to your customers' needs and are committed to them during this time.
This level of engagement and involvement will help you develop relationships and build strong connections, regardless of where you or your customers are. This time of uncertainty provides the perfect opportunity to connect with customers. Relaying to customers how much you appreciate them through a small gesture like a call, card or email can go a long way toward building strong relationships.
Strategically Leverage Email Marketing and Social Promotions
Offering special discounts and pricing to those who are engaged on social media or are particularly strong members of your community can help you build brand loyalty and engage your customers. You can also consider offering users the opportunity to opt into text messaging, offering personalized recommendations and links to buy online.
While it's a strategic business move to prioritize brand loyalists, strive to meet all your customers' needs. Running giveaway contests such as sweepstakes is a great way to engage customers from their homes. In general, try to avoid promotions with time restraints, like "Act now because this sale ends at midnight." Finances are tight for many, so it's crucial to think through the tactics you're pursuing during this time. The key to email marketing is to segment your list and send the right message, to the right person, at the right time.
Think Like a Consumer
How do you prefer to be reached and to communicate with a business, and what is most important to you when choosing to engage with brands? Let those key insights help inform your customer engagement strategies, communication, sales and promotions. Walk alongside your customers during this time of uncertainty. It will go a long way in helping you establish lasting relationships and develop brand loyalists to extend beyond the COVID-19 pandemic.
As a senior business advisor at Yahoo Small Business, Maria Melo has been working with new and established e-commerce merchants for over 20 years to help them grow their businesses. Maria has also spent over 14 years working with her family in their brick-and-mortar retail store and is part owner of her own retail wine shop with her brother and sister.