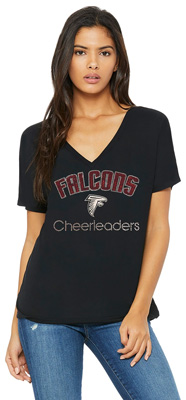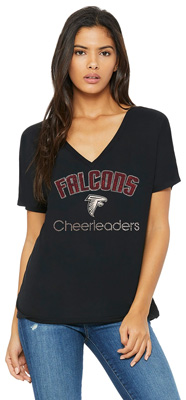 From bags and pillows to tumblers and cocktail shakers and everything in between, Foxyware can bedazzle just about any promotional product you're looking for. Many Fortune 500 companies, celebrities and even TV shows have recognized their products as some of the best.
Products Sure to WOW Your Customers
Foxyware is a manufacturer and decorator of custom rhinestone/sequin apparel, beverageware, and accessories and have been designing and creating merchandise for over 20 years. They are a leading promotional products supplier serving the promotional products industry through a highly dedicated and professional distributor network. Their team of "Sparklenistas" are trained on the latest fashions and products the company offers.
Foxyware's specialty is creating and producing "WOW" products that women absolutely love. This line offers many new and never-before-seen products, with each item constructed from a woman's perspective in regards to design and quality.
Famous Rhinestone Tumblers
Some of Foxyware's most popular products are their Rhinestone Tumblers, and Jennifer Lopez's ad agency asked Foxyware to produce a customized tumbler with her name on them in quantity at a price in which the masses could afford for her concerts and her website. The company's tumblers have an extremely high perceived value. Customers immediately gravitate to this item and are stunned by the $39.95 starting price point. The minimum order is 200 pieces.
For those that want that rhinestone look with lower minimums, Foxyware offers a 20 ounce #GRTUMBLER. This tumbler comes with the lid and bottom band completely covered in rhinestones and super sparkly glitter colors lining the acrylic double wall. Available colors include Silver, Gold, and Pink. Other colors are available via special order. The minimum order is 24 pieces with your company logo starting at only $12 – $15.
Sequinned PPE Supplies
Of course, no manufacturer would be complete nowadays without face masks or other PPE supplies. Foxyware has come out with their own line of sparkly face masks. They offer washable and reusable custom printed cloth masks, custom logo rhinestone emblazoned masks, custom logo uniform masks, replaceable filter masks, masks with special cooling fabric, and so many others.
These face masks are great for putting your company name on employee face masks, or even your city or state if your shop is located in a tourist area. No matter your needs, Foxyware can help you create the face masks you need for your store. To view their full collection and the other products they offer, visit www.foxyware.com.
Foxyware
Tel.: 877-241-6134