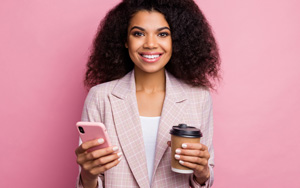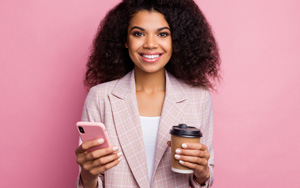 by Brooke Chaplan
In some ways, public relations campaigns have largely become the realm of individuals and online-only businesses. In a crowded digital world, it makes sense that public relations campaigns would need to be utilized to help people and businesses differentiate themselves from their online competitors. Despite this shift, though, there is still an important place for public relations campaigns among brick and mortar retailers. Here are a few reasons you should consider this approach to help boost your business.
Helps Increase Your Online Presence
Unless you have a focused niche product, it is difficult to keep your business afloat without an online presence. Fortunately, a public relations campaign can help you increase this presence so that more people are made aware of your business. Whether it's specific marketing strategies that you use on your website or social media or it's media coverage you receive as a result of the campaign, this extra exposure can only help build your business.
Connects You to Your Community
Although an online presence can help connect you to customers around the world, it's still important to maintain your ties to your local community. A good public affairs firm can help you understand the needs and demographics of your community so that you can create a campaign that will create emotional bonds that aren't easily broken. By tying yourself to your community, you will help create positive word-of-mouth that can lead to increased in-person and online exposure.
Helps You Recover
If your business has suffered from some kind of setback, a public relations campaign can help show your customers that you're still going strong. If you cease your marketing efforts after a negative event, it will seal your fate in the minds of those who know what took place. However, by using a public relations campaign to remake your business's image, you will communicate that you are coming back stronger than ever.
Provides Market Insights
You may think that you have a good handle on the target demographic of your business. However, an effective public relations campaign can help you determine if your thoughts match reality. By gauging the success of various marketing efforts, you will be able to see, with pinpoint accuracy, how well your company is being received by those you're trying to reach. This can help you shift the focus of your business, if necessary, to ensure it is as successful as possible.
A Constant Effort
Although a good public relations campaign will have lasting positive effects, it's important to know that the end of the campaign shouldn't mark the end of your relationship with your public affairs firm. As the years pass, you'll want to continue to partner with a public relations firm to promote your company and keep your business fresh in the minds of your customers. This will ensure that you remain on the cutting edge of the retail field so that you can achieve your professional goals.
Brooke Chaplan is a freelance writer and blogger. She lives and works out of her home in Los Lunas, New Mexico. She recommends looking into public relations firms. For more information, contact Brooke via Facebook at facebook.com/brooke.chaplan or Twitter @BrookeChaplan.