All the latest trends for spring and summer of 2020 are making the rounds to designers everywhere. From cool crochet to '60s wallpaper prints, Independent Retailer has you covered with this official guide to the top trends for next year.
Apparel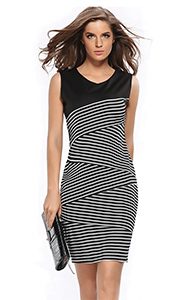 Clothing will start the year off with a bang with even more bold colors, prints and designs than before. UBM Fashion's womens trend radar wants you to think '70's vibes, with a major focus on colors such as brown, dark green, yellow, burnt orange, and even denim. So many of those '70's fashions are coming back with even more emphasis on wild prints.
Checkered designs, stripes, floral and fruit prints, knotted styling, and craft macrame are only some of the expected clothing trends. And for all those not-so-shabby chic lovers, neon colors are still making waves for 2020. Mis-matching neon colors? The crazier, the better.
Sustainability
NYU's Stern Center for Sustainable Business researched how many U.S. consumers purchased packaged goods, using data contributed by the market research company IRI, and found that 50% of consumer packaged goods growth from 2013 to 2018 came from sustainability-marketed products. IRI's data comes from scan barcodes at retail checkout in food, drug, dollar, and mass merchandisers.
Customers are looking for more eco-friendly products than we may even realize. Even if they don't end up buying a product, packaging that displays the sustainability of the item will ultimately catch their eye. A Healthline study on parent shopping found that new and expectant Gen Z parents are more likely to prioritize self-care spending and eco-friendly shopping than their Millennial counterparts. With 70 percent of Gen Z and 66 percent of Millennial respondents citing that eco-related factors are among the things they consider important when deciding what products to buy, sustainable products should be at the top of retailers' 'to buy' lists.
Fashion Accessories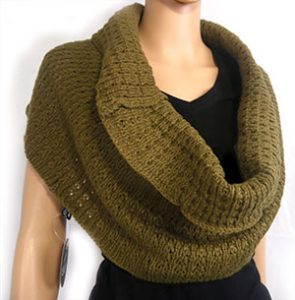 Handbags, jewelry, scarves and other accessories will reflect the same colors, prints and designs as apparel for 2020. The accessories that dominated the runways in New York, London, Milan, and Paris were no-frills, functional items that can live in consumers' wardrobes for seasons to come.
Vogue reported that the single most popular material of the entire season is humble raffia. The fiber is woven into shoes, bags, and belts in many different collections. The other great thing about this up-and-coming style is that the material is completely plant-derived and biodegradable, tuning in to that sustainability trend for the new year. Oversized bags, headscarves, rainbow sunglasses, and fanny packs are also some popular accessory trends.
Body Positivity
More brands are starting to realize the impact that body positive marketing has on consumers, and it's helping to rake in sales. Underwear companies have been stealing the spotlight from Victoria's Secret not only with their more comfort-focused lines, but also with the diverse women who are being shown in their ads.
Celebrities and Instagram influencers alike have hopped on this trend bandwagon, promoting wellness and loving yourself as a way for brands to grab attention. Many big brands including Fenty(R), Glossier(R), and Isle of Paradise(R) have taken notice and started including models of all shapes, sizes and ethnicities for their marketing. If you have your own brand, the only way to make it is to be all-inclusive when selling to your customers.
Shoes & Footwear
As with all the emerging '60's, '70's and '80's throwbacks, the '90's style has already started to hit shelves at retailers across the U.S. Platform sandals in all different kinds of colorful designs are back in style, offering a more comfortable alternative to traditional sandals. When ordering these types of footwear, keep in mind the popular clothing and apparel color trends.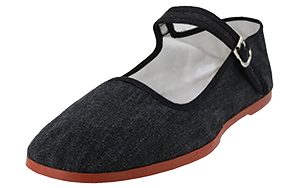 Marie Claire states that the most ubiquitous shoe trend for spring 2020 will be the Mary Jane–inspired silhouette. Think prints and even textures for this shoe, as designers are getting as playful as possible with this style. Try mis-matching these shoes with a different colored clothing ensemble for your displays to really get your customers thinking of all the different outfits they could create.
The one theme all of these trends have in common is to get creative and think outside the box from years past. Even though some styles are making a comeback, they're making waves with their own touch of individuality, even the eco-friendly products. So let this guide be your ultimate inspiration for giving your customers the best of the best in 2020.