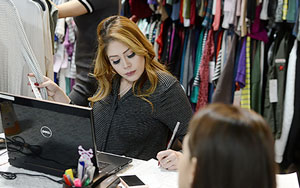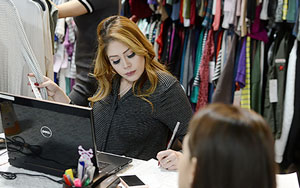 The new year brings along new buying opportunities for retailers, so get ready to start marking your calendars for all the trade shows coming up next year. OFFPRICE is a must-see for any retailer or merchandiser, offering the latest trending goods 20-70 percent below wholesale costs.
OFFPRICE serves the retail industry with dynamic order-writing trade shows that connect apparel retail buyers of all sizes with the leading off-price specialists in clothing, accessories and footwear. Taking place every August and February in Las Vegas during Fashion Week, it is the largest off-price show in the country, with over 500 vendors and nearly 1,300 booths, attracting more than 12,000 buyers each show.
Quality Products at Amazing Prices
Some retailers mistakenly think of off-price as low-quality merchandise or leftover products from last year's trends and styles. What OFFPRICE has found is that many of their show attendees are pleasantly surprised by the treasures they find. Every show is different, and you can rely on over 450 vendors to feature products that your customers will love, at prices you will love even more.
Travel Discounts
What happens in Vegas, stays in Vegas. Whenever you're at the OFFPRICE trade show, guests can enjoy everything that Las Vegas has to offer. The trade show also offers airline and rental car discounts to make sure that you get the most out of your experience. Check their website for more details at www.offpriceshow.com.
Don't Miss Out!
Whether you're a discount store seeking leading brands and popular lower-price point goods, or a boutique owner or department store in search of top designer and quality non-branded items that cannot be found anywhere else, the OFFPRICE Show puts attendees front and center with vendors to help maximize opportunities in below-wholesale priced clothing, accessories and footwear.
The next show will be taking place from February 3rd to the 6th, 2020. Guests can register on the site at www.offpriceshow.com/lasvegas/attendee-registration.
OFFPRICE
February 3 – 6, 2020
Sands Convention Center
Las Vegas NV
www.offpriceshow.com/lasvegas