by Isabella Lovett
2020 is right around the corner, and both independent retailers and their customers are bursting with excitement to see what the New Year has in store (literally). After an extensive parade of fashion shows in New York, London, Milan, and Paris showcasing the hottest designs from the world's leading fashion labels, it is safe to say that this year is going to be a stellar one for the fashion industry.
In order to remain relevant in a very competitive market, it is important that retailers know exactly what fashion trends to embrace and which ones to avoid when securing their stock. From a somewhat surprising return of crochet to a farewell to leopard-print slip skirts, here is a closer look at what to expect from the fashion world in 2020.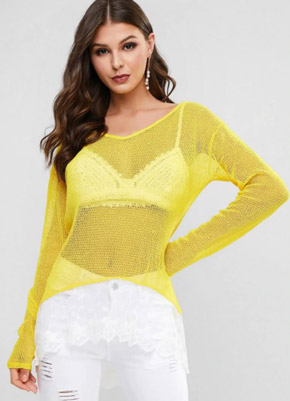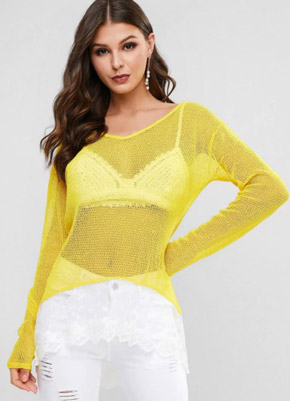 Crochet Becomes A Hot Hit
2020 will be the year that crochet garments once again become a hot favorite. Don't be fooled into thinking that grandma's crochet will suffice, however, as next year's crochet is about as high-end as you can imagine. Marc Jacobs, Jonathan Simkhai, and Fendi all showcased their take on crochet on the Spring runways with the trend expected to reach all the way from high-end boutiques down to small-scale retailers.
Retailers definitely won't go wrong by stocking up on a variety of crochet items including midi dresses, waistcoats, vests, and skirts that will appear to a wide range of customers. Don't feel obliged to stick to neutral colors either as hues of reds, blues, and greens have made quite an impact from the catwalk as well.
Subscription Boxes Will Remain A Treat
Fashion–related subscription boxes will once again continue to skyrocket in popularity next year, with an increasing number of independent retailers actually starting their own subscription box services. Subscription boxes are not only a superb way to increase your revenue but will also afford subscribers the opportunity to regularly enjoy a range of fashion-related items — with everything from earrings and belts to makeup and hair accessories. Many of 2020's expected trends including pearl jewelry and designer headbands, both of which can easily be incorporated into a subscription box service that is bound to delight fashion-forward customers.
50 Shades of Beige
Ultra-neutral tones such as whites, creams, off-white and, of course, beige, are going to be all the rage in 2020. Although neutrals have always been considered fashionable in one form or another, next year will see both men and women clad in beige, taupe, and camel from head to toe.
Aim to stock a variety of neutral items that can easily be worn together to achieve a beautiful, layered look. Dresses, shorts, jumpsuits, and blouses are all good picks while it is an absolute must to have a few trench coats in stock for the winter months. You can easily incorporate beige tones into your store as the color trend will not only apply to clothing items, but accessories such as shoes, belts, and bags as well.
Trends To Put To Rest in 2020
While there are countless fashion trends that shoppers are bound to embrace in 2020, there are also those that will, more than likely, not survive long into the new year. As an independent retailer you ultimately want to give your customers exactly what they want and that, somewhat surprisingly, will not include some of last year's hottest trends.
Logos were all the hype during 2019 with some of the biggest fashion labels including Burberry, Fendi, Chanel, and Louis Vuitton getting in on the action. Although trendy emblems will always have a place on the streets of the world, logo-soaked clothing pieces and accessories will definitely take a back seat during 2020.
No More Leopard-Print Slips & Bike Shorts
Leopard-print slip skirts definitely dominated in 2019 and could be found in one or more variations in just about every designer boutique and retail outlet nationwide. Although animal prints will never truly fade away, chances are good that we have seen the last of the leopard slip for a while.
Like leopard-print skirts, bike shorts were also a hot seller in Spring 2019. Labels such as Dior, Chanel, Nanushka, Fendi, and Maryam Nassir Zadeh all included stylized variations of the classic cycling short in their collections for the runway. Bike shorts were so popular that women from all walks of life added their own personal flair to the fashion trend that was as much inspired by Princess Diana as it was Kim Kardashian.
With every new year comes a plethora of both weird and wonderful fashion trends to embrace or ignore. As long as you know your target market and can identify with their needs you will be able to source all the great fashion items that are bound to make 2020 a great year.