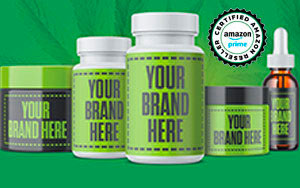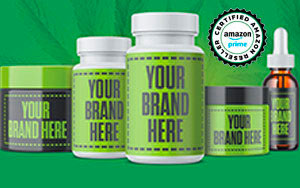 Whether you are already selling large quantities of CBD products or just getting started, ILW Sciences can help grow your business. With their fully stocked warehouse of raw ingredients and ready-to-go products, they can move quickly to meet your needs.
ILW Sciences is a fully certified, full-service contract nutraceutical manufacturer based in the USA. With their low production minimums, you can get your brand started for as little as $5,000. Regardless of where your business is located, they offer high quality and flexible vitamin contract manufacturing options and will do everything they can to turn your ideas into a reality. The advanced equipment in the facilities they manufacture inside enables them to offer competitive product turnaround times, allowing you to go to market faster than your competition.
White Label Options
ILW Sciences have been working closely with Amazon for nearly three years, and provide many different white label options for Amazon sellers, both in plant medicine and CBD merchandise. They have a top quality in house graphic design team as well as a print shop to give retailers the design and functionality they want. All of their products are produced in a Certified ISO 7 Clean Room and are third party lab tested for purity and potency, so ILW Sciences are taking all of the necessary steps they need to manufacture high quality merchandise.
Start with Their Formulas or Create Your Own
The company's stock formulas for nutraceuticals and CBD are the perfect solution for vitamin businesses wishing to bring well-recognized formulas to the market in as little as two weeks. They carry hundreds of high quality formulas encompassing a broad spectrum of health and wellness niches, and best of all, the pricing is affordable. The minimum order quantity is 500 units, making them perfect for pilot programs and cross sell tests. For cosmetic merchandise, ILW Sciences has partnered with new and emerging beauty brands across the globe since 2017, propelling them towards profitability and success by providing retailers with access to their high-performance cosmetic and skincare formulas, along with their market insights and industry expertise.
All of these products and offers can be found at ILW Sciences. With your brand in mind, they strive to make retailers as successful as possible to keep sales up and customers coming back for more. To view more of what they have to offer, visit their website at www.ilwsciences.com.
ILW Sciences
100 Dale St
West Babylon, NY
Tel.: 516-828-6813