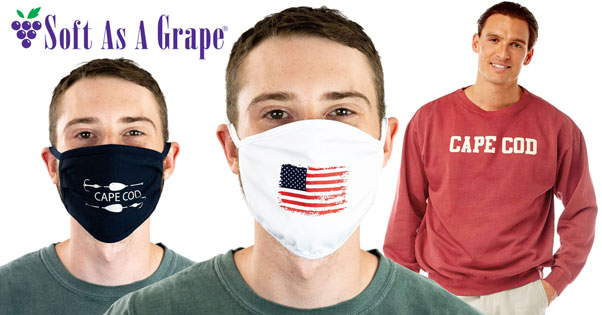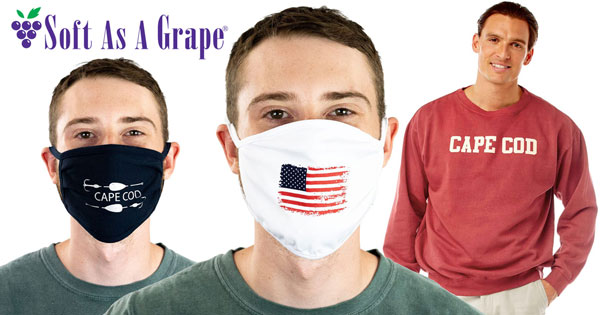 Most states have mandated that residents must wear face masks while in public, among other regulations. Now, retailers everywhere can be seen selling masks, whether they be disposable or reusable. Soft As A Grape offers tons of colorful and fun face masks that match every person's personality.
Fun Face Masks for All Types
Standing by their motto that if you have to wear a mask then you should wear one with style, Soft As A Grape, a B2B and B2C apparel company founded in 1972, started selling masks back when the pandemic first started. From colorful cotton to sparkly sequin encrusted face masks, your customers can finally get excited for putting it on before going out in public.
All of the brand's face masks are 100 percent cotton knit, 3-ply, and one size fits most. An elastic stretch binding over the ear loops help to hold the mask in place while the user goes about their daily outdoor activities. Soft As A Grape advises everyone to wash the face masks after each use so they stay sanitary and help to keep users safe.
Officially Licensed Apparel
On top of these fashionable face masks, Soft As A Grape also offers Cape Cod and officially licensed MLB and MiLB apparel. They offer a variety of clothing items for men, women, children, and maternity. The company has their MLB and MiLB licensed merchandise in all 30 ballparks as well as MLB.com.
Soft As A Grape has 13 retail stores throughout Massachusetts, Rhode Island, Florida and have nearly 1,000 wholesale accounts nationwide. Despite the pandemic, the company continues to operate and sees success since their reopening earlier in the year.
For clothes and face masks that your customers will want to live in, contact Soft As A Grape today at Anna@softasagrape.com or call 508-295-9900 extension 0. To view more of the brand's products, visit their website at www.softasagrape.com.