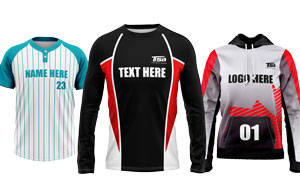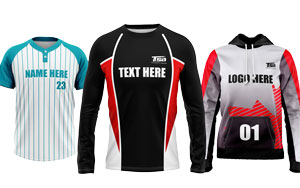 Total Sports Apparel is striving to satiate retailers with bulk demands, reaching out to the worldwide market and helping brands become more successful. Calling out to all entrepreneurs interested in venturing into the booming clothing industry and business owners wishing to expand their business, Total Sports Apparel is helping brands meet their needs.
Headquartered in Beverly Hills, USA and with a string of offices in Sydney, Australia and corners of the world, Total Sports Apparel puts their best foot forward as one of the top notch sublimation clothing manufacturers around. With friendly, efficient services and some of the best wholesale rates around, the company walks that extra mile so that sublimated wears and items are easily available to retailers.
If You Can Imagine It, They Can Make It
Total Sports Apparel is a leading manufacturer, distributor and exporter of sublimated apparel such as t-shirts, jackets, towels, hoodies, pants, polo t-shirts, capri shorts, gloves, bags, and more. They also equip retailers with a custom clothing option, so that creativity and vibrant feel of sublimation gel can give your customers the look they desire. The company designs, customizes, and manufactures, women's, men's, and kids apparel through a network of licensing agreements all across the globe, so they can pretty much get you anything you are looking for.
The company is also offering a wide variety of face masks and bandanas with unique imprinting so athletes can stay safe while playing the sport they love. They have designs featuring popular sports, the american flag, pacman, and many others for both reusable face masks and face bandanas.
Why Choose Total Sports Apparel?
The company is renowned for the promise of comfort and exclusive design through the products produced and offered in bulk, so retailers can trust the products they receive are of high quality. Total Sports Apparel's voluminous product catalog stretches over 4,000 items and they are continuously updating it, so there is always something new to try. Retailers can simply fill out an account application on their website at www.totalsportsapparel.com and wait for them to accept your request.
Total Sports Apparel
3 Pinedale Crt.
Mansfield TX 76063
Tel.: 817-405-0866