Private label products are becoming more popular among consumers, especially Millennials and Gen Z. According to a study from the Private Label Manufacturers Association, the volume of private labels being sold at mass retailers, club stores and dollar stores rose 33.2 percent over the past five years, while national brands rose less than 1 percent.
Store brands are proving to be a powerful weapon for retailers everywhere. Consumers are no longer sticking to the same name brands their parents always bought, and instead they're reaching for the products that they feel are better. Amazon's Intelligence: Private Label Report noted that 51 percent of millennials say they have no preference between national or store brands and half also say they'd buy even more private labels if there were more to choose from.
Product Lifecycle Management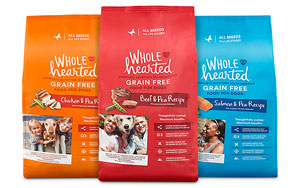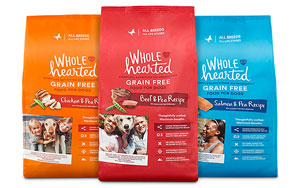 As always, in order to keep up with the demand from consumers without losing your head, CBX Software has a management solution that can help to keep the entire process organized and less complicated for the owner. The company's Product Lifecycle Management (PLM) solution has just caught the attention of Petco, a leading national pet specialty retailer, who has signed up for the solution to help better streamline private label product development.
CBX Software offers the most innovative enterprise solutions to private-label general merchandise, furniture, pet, fashion and value-brand retailers. The company's PLM solution helps retailers to manage the entire product development process, allowing collaboration across cross functional teams throughout the entire product lifecycle, efficiently and cost-effectively from ideation, design and manufacture.
How Can This Help You?
CBX Software offers multiple different management solutions to help retailers. The Product Lifecycle Management allows information to be exchanged between the entire product design and development lifecycle, so you can be in the know on everything that's going down with your products. Any questions that you may have throughout the entire process involving your products, SKU's or files can be answered with this management solution.
By implementing CBX Software's PLM solution, or any product management solution, into your store, your private label brand can flourish and you can even add more private label items. This can be extremely helpful for skin care and wellness brands who want to expand their merchandise offerings, but may not have the time or the bodies to keep things running smoothly with more on your business' plate.
Developing Your Own Private Label
If you don't already, with a little bit of thought and resources, you can develop your very own private label brand to not only draw in more customers, but also keep them loyal. Having your own private label gives you the ultimate control over the processing, managing and labeling of the products, especially with a good management tool such as CBX Software's PLM solution.
You don't have to be a big brand like Petco to succeed. Remember your target audience: Millennials and Gen Z are doing most of their shopping at smaller, independent businesses and private labels. If you're an ecommerce site selling other brands' products, you're only going to go so far. You've got a great head start, but now it's time to think outside the box and create your own line.
Starting A Private Label In Just 10 Steps
Research a niche market.
Identify the products that you think can sell.
Scour the internet for potential competitors.
Assess your ability to cover up-front manufacturing costs.
Create your brand elements.
Order your first batch of product.
Launch your site and/or sell on Amazon.
Put the time into marketing your products.
Engage with your customers and find ways to improve the next batch of product.
It's pretty easy, and there's a lot of online help out there to get you started. You can also get feedback from your existing customers on what else they would like to see in your store. Whether your store is a fashion boutique or a general merchandise shop, there's always room to branch out and put your own products on your shelves.