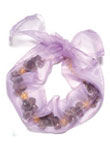 The Necklace Saver, available from Armenicus Life, is a patent-pending product designed to keep necklaces tangle free, at home or on the go. Made from lightweight organza, the product is a sleeve that is open on both ends. Holding one end of the sleeve, the user slips an unclasped necklace inside, grasps the other end of the necklace at the bottom of the sleeve, brings the two ends together and clasps the necklace closed, and ties the ends of the Necklace Saver.
Anna Kazanchyan, MD, who also provides strategic advisory services to healthcare investors and CEOs of global biopharmaceutical companies, invented the product. "We all know how frustrating it is to deal with tangled necklaces. My many attempts at keeping my necklaces tangle free while at home or traveling, in pouches and boxes, or by wrapping each necklace in a paper towel, were not successful. My necklaces either got hopelessly tangled into knots, or my jewelry boxes filled half the suitcase. That is why I had to solve the challenge of tangled necklaces." The product can be used by itself in a drawer, purse or suitcase, in a jewelry box or on a jewelry tree. It allows necklaces to retain their circular shape, and is transparent so there is no need to unwrap each one to find the piece to wear.
Three widths and two lengths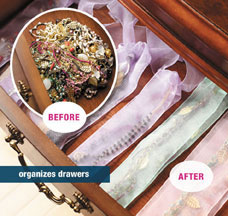 The Necklace Saver is available in three widths. The one-inch design is for fine chains with small pendants, and is available in aqua. The two-inch Necklace Saver accommodates somewhat larger necklaces, and is orchid in color. The three-inch version holds chunky necklaces and comes in light pink. Each of the widths is available in two lengths: one for necklaces up to 22 inches long, and another for 30 inches in length. The product comes in attractive, hangtag packaging, which displays product images and detailed instructions.
"People love the Necklace Saver, and I've been getting repeat orders," Kazanchyan shares. "Everyone says it is a genius product. One jewelry store owner told me she used to explain to customers that they should wrap their fine chains in paper, so they would not get tangled and damaged. Now she says she just gives them the Necklace Saver for free, or they are happy to buy it." Since its launch, the Necklace Saver has received rave reviews in media including Beauty Style Watch, Independent Miami, The Daily Buzz, Cleveland, OH, NBC affiliate WKYC-TV, and the Examiner.
Buying details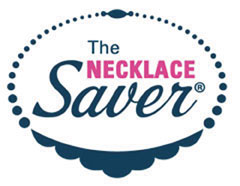 The product wholesales for $3.60 and retails for $5.95 to $10.95. Now through the end of January, Armenicus Life is offering a special price of $2.80 each for an initial order of 25 Necklace Savers in assorted sizes. The firm is also offering a no risk guarantee special through the end of January. If products have not sold within two months, retailers can return them and pay only for those that have sold. There is zero up front investment. "We will even pay the return shipping costs," Kazanchyan adds. "Let me tell you, so far we have not received any shipments back."
Armenicus Life donates ten percent of proceeds to orphanages around the world. The company is also establishing a manufacturing facility in one of the disadvantaged areas of Armenia, to provide women with jobs to support their families.
Armenicus Life
Toll free: 800-352-0454
Website: www.necklacesaver.com