Between dealing with classes, homework, COVID, figuring out what they want to do with the rest of their life, possibly a job, and now the stress of the war happening in Ukraine, college students are under a lot of stress. For students 21 and over, CBD is a great way to relieve some of that anxiety and be able to relax.
When stocking your store for the upcoming back to school season, don't forget about how CBD can be really beneficial for college students. From anxiety relief to muscle pain relief for sports players, here are some top CBD products to offer your customers: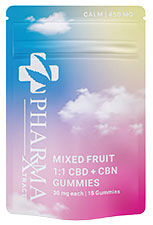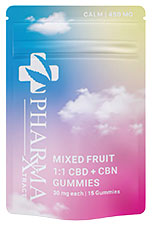 Known as the sleep aid of the decade, these CBD/CBN gummies are some of the best natural sedatives yet. Packed with both CBD and CBN, these gummies take relaxation to a new level for students who are having trouble sleeping or need rest before a big exam. When CBD and CBN work together, they produce an optimally relaxed, THC-free experience.
PharmaXtracts
702-420-7676
www.wholesalecentral.com/pxinte0001


Did you know CBD can even give users a daily energy boost? This 04 tincture combines CBD with other rare cannabinoids, including CBDV to create an uplifting, energizing effect that will get students ready to face their day and keep them going strong regardless of the tasks they have to tackle.
Blue Forest Farms CBD
303-962-8250
www.blueforestfarms.com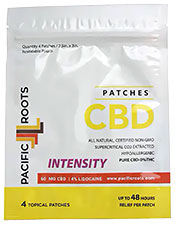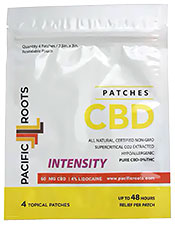 CBD Transdermal Patches provide an easy method to deliver CBD to a targeted area and can be placed anywhere on the skin to maximize the delivery of CBD to certain areas of discomfort. These patches are also a water resistant adhesive that will stay in place so students can get back to their active lifestyles. Retailers can choose from three different CBD hemp patch lines: Calm, Active, and Intensity.
Pacific Roots
833-797-7576
www.wholesalecentral.com/pacifi0003


Designed specifically for clinical applications and boasting 97% natural ingredients, this roll-on is an oil and water emulsion containing a higher water concentration via Organic Aloe Leaf Juice (water-based Aloe Vera extract) to optimize viscosity, promote ease of application, and drying in tandem with oil, which aids with absorption. It can provide temporary relief from minor aches and pains with high dermal penetration while bypassing the digestive tract and allowing for quick drying.
Kannaco, LLC
800-684-8798
www.wholesalecentral.com/kannac0001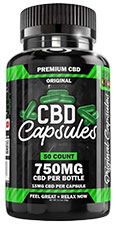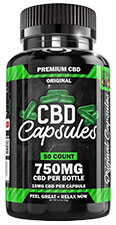 Each bottle contains 750 mg of CBD, with 50 capsules offering 15 mg each. Created from a blend of hemp-derived CBD, minerals, and herbs, these Hemp Bombs CBD capsules digest easily, which makes it a customer favorite. Retailers can get their products shipped within 24 hours of ordering, so act fast to take advantage of these available capsules.
Valley Supply, Inc.
888-319-6652
www.valleysupplyinc.com