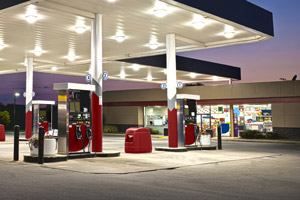 by Brian Cox
There are currently more than 100 million Americans that are either underbanked or underserved by traditional banks. The majority of these consumers are unable to manage routine financial transactions that most of us take for granted, such as purchasing goods and services online, sending electronic bill payments, or handling person-to-person money transfers.
This population, which is made up primarily of low-income individuals, immigrants, and the credit challenged, encompasses a disproportionate number of women, people of color, and young adults. Fintech solutions are helping to disrupt established financial institution services to give these consumers greater access to relevant services through mobile devices and a variety of apps. However, those without internet access, along with those who may have smart phones but do not feel comfortable with the technology, are often left behind.
Small Businesses to the Rescue
The "mom and pop-owned" convenience stores, bodegas, and other independent retailers, which have existed for years in communities with large populations of unbanked and underbanked consumers, are uniquely positioned to offer access to an array of financial services — such as money transfers, bill paying, check cashing, and payday loans. The trust and familiarity customers have with these establishments run deep. This was illustrated by a recent New York University survey conducted in the Bronx that revealed 52 percent of consumers shop at bodegas because they are close to their home and 68 percent reported shopping with these local merchants at least once per day.
Local Businesses Making Local Connections
While outlets such as 7-Eleven and Circle-K rely on a revolving roster of anonymous hourly employees, independent neighborhood retailers offer familiar faces that have gained the trust of their customers over time. This makes it easier for them to become de-facto fintech experts and advisors who can communicate with customers in their local language. This helps in the adoption of the latest payment options from Visa debit cards, Amazon Cash, and New York City's "OMNY" transit fare payment cards to an expanding variety of digital and mobile wallets which consumers can add funds to on a 24/7 basis.
Cost-Saving Alternatives
Another example is from SurgePays, Inc., a firm which recently introduced a platform enabling independent retailers to sell Bitcoin and other digital currencies to their customers. This creates a new revenue stream for indie sellers while also providing a cost-saving alternative means for underbanked individuals to send money to family members in other parts of the world — a popular practice among immigrants.
It is clear that the potential of independent retailers to evolve into a true fintech hub, offering an expanding roster of financial products, is strong. More than a place to simply buy daily staples and lifestyle items, the independent convenience store is well positioned to play an expanding role in the de-marginalization of the unbanked and underbanked.
Brian Cox is CEO of SurgePays, Inc. (NASDAQ: SURG), a technology and telecommunications company serving independent retailers and focused on the underbanked and underserved communities.