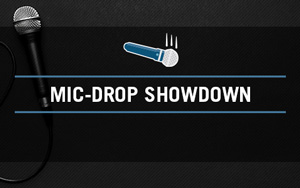 2020 was certainly a year that called for innovation and new thinking, but due to travel limitations, many brands struggled to connect with the early-stage startup companies that are most likely to bring real innovation to retail. In response to the disruption of the pandemic, GMDC|Retail Tomorrow launched the Startup Mic-Drop series, a 2021 program that allows members and industry participants to easily discover the most innovative startups.
Unlike traditional startup accelerator programs, the Startup Mic-Drop series is industry-specific and tailored for early stage companies that are innovating to create the future of retail. Beginning in March of this year, the program released a new episode every two months that is industry specific and offers information on new technology and products to help brands survive and thrive in a more challenging business and economic climate than ever.
Hybrid Tools: Engaging Your Customers
Their most recent episode took place on September 16, which introduced five innovators who are bridging the physical and digital opportunities to enable a "phygital" future. From computer vision and QR code analytics to innovative MMS messaging and personalized audience engagement, these startup businesses explained the different tools they are delivering that will inform the consumer experience of the future. Anyone can watch a recap of the episode for free here.
"September 16 was our 4th episode. We focused on specific startups who had ideas and products that are relevant to the industry and put them in front of a panel who then got to hear their pitch, and then a winner was announced at the end of the episode. The 6th episode in December will be a Mic-Drop showdown, competing for a $10,000 grand prize. This gives us a chance to focus on new ideas, products, and services that are meaningful for the industry," Patrick Spear, President and CEO of GMDC|Retail Tomorrow, said.
An Ongoing Connection with Industry Leaders
According to Spear, innovative brands can be chosen for the series in a number of different ways. GMDC|Retail Tomorrow partners with organizations that are an accelerator, incubator, or aggregators that work closely with startups. For example, in the past they have worked with the Center for Advancing Retail & Technology (CART) who brought forth five companies that they thought were worthy to be contestants on the series.
The series is free to watch for everyone live, and past episodes can be watched on their website. Since the response has been very strong, GMDC|Retail Tomorrow plans to expand the series into next year. "Nobody else is doing anything like this. There are competitions at trade shows, but they do not have a regular connection like the Mic-Drop series, so we see this as an ongoing platform for us and hopefully we can continue this next year," Spear said.