The Imprinted Sportswear Shows (ISS), owned and operated by Emerald Expositions, a leading operator of business-to-business (B2B) trade shows in the United States, will be rebranding in 2020 with a new name: Impressions Expo. This transition will start with its annual trade show in Long Beach, CA, on Jan. 17-19, 2020. Subsequent regional events in Atlantic City, NJ, Orlando, FL, Houston, TX, and Fort Worth, TX, will follow suit.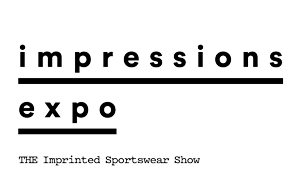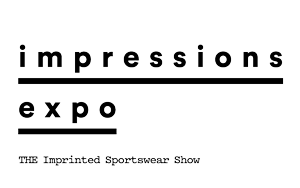 The Impressions Expo brand reflects the ISS brand's alignment with Impressions magazine, a leading B2B publication canvassing the decorated-apparel industry and longtime ISS sponsor, with the goal of providing attendees with authoritative, informational content, trade show interactions and award-winning conferences that are benchmarks of both prestigious brands. All events will continue to showcase the same product categories with a name that now encompasses the entire decorated-apparel industry, from raw goods/ fabrics to the finished packaged product.
Josh Carruth, Show Director, states: "We are not changing the show or the core markets we serve. We are dedicated to the garment and non-wearable decorating professionals seen at all our events today, and embrace the evolution in technology, products and services of both new and old needed by our attendees as they relate to the decorating process. Ultimately, Impressions is a name that is better representative of who we are, as we are not just sportswear."
Product categories include, but are not limited to: screen printing, embroidery, direct-to-garment printing, blank apparel, sublimation, heat transfers, product packaging, promotional products and more.
Impressions magazine originally launched in 1977, followed by a trade show one year later. Both teams have been working together closely ever since. Marcia Derryberry, Editor-in-Chief of Impressions magazine, notes this bond, stating, "The name change will strengthen the already-close relationship between the trade show and the magazine as we work together to educate the industry's decorators to be the best they can be."
Carruth agrees, adding, "Impressions has been a trusted name in our industry for over 40 years and covers the entire spectrum when it comes to decorated-apparel today. The name change will only strengthen our bond as we work together in our office every day and produce a show that truly brings the magazine's content to life." This transformation will help in continuing the united brand's mission to bring useful features on the trade show floor and throughout each event's 40-plus conferences.
Looking toward the future, Carruth notes, "This shift in branding will only better align the show with the current state of the industry. The magazine's 40-plus year test run has proven that. There is nothing wrong with change if it moves us in the right direction. We look forward to showing this to our attendees and exhibitors starting with Impressions Expo-Long Beach 2020."
Initial design changes will start to take effect at the launch of Impressions Expo-Long Beach's pre-show registration at the end of August 2019. A new website, ImpressionsExpo.com, will be available soon.
About ISS
The Imprinted Sportswear Show is the premier trade show dedicated to the imprinted and decorated apparel industry. Each of the five annual trade shows also feature over 40 seminars and hands-on workshops to keep you updated on all the latest trends and topics starting with graphic design all the way through to the final design application. Five shows are produced annually in each region of the U.S. including: Long Beach, CA, Atlantic City, NJ, Houston, TX, Orlando, FL, and Fort Worth, TX. For more details, visit ISSshows.com.