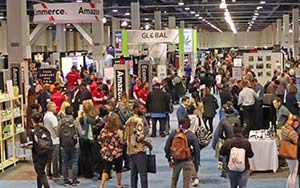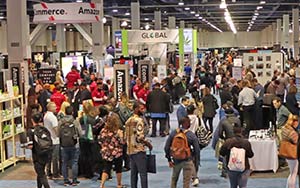 Learn how to boost your product line into an industry leading brand at the White Label World Expo. Taking place on September 1-2, 2021, at the Las Vegas Convention Center, there will be 400 speakers, 600 exhibitors, and around 15,000 attendees at this trade show, offering plenty of opportunities for retailers to learn about the industry and build business relationships.
Source All of the Newest Products & Services
This unmissable event places thousands of online sellers, suppliers, and buyers from across the globe all under one roof, ensuring that all guests leave full of inspiration and ready to take the industry by storm. Retailers can come face-to-face with thousands of the world's top suppliers and try, touch, and test a multitude of products. Be sure to take advantage of free advice and consultations, helping you to secure the best deals.
Keynote Speakers & Seminar Sessions
The industry's most influential figures are stepping up to deliver keynote sessions, covering everything from trends driving the industry to building your brand online. Listen in as top tips and tricks are revealed, providing businesses with a wealth of new knowledge. There will also be seminar sessions specifically tailored to cover every aspect of the white label trade. Whether you are looking for advice as a startup or some fresh ideas and direction for an already established brand, you are sure to find what you need to position yourself as a successful company.
The White Label World Expo is hosted by Prysm, one of the fastest growing and most progressive exhibition organizers in the world. They have been organizing leading B2B trade exhibitions for over 20 years and are responsible for a portfolio of over 50 shows across the world, from niche industry events like European Neuro Convention to major global events like The B2B Marketing Expo and White Label World Expo.
COVID Safety Regulations
The health and safety of visitors, exhibitors, and staff is Prysm's greatest priority and they have been following public health officials closely in their efforts to identify best practices. Some of the measures they will be taking to ensure everyone's safety include managing the flow of traffic throughout the exhibition, monitoring capacity in the halls to comply with social distancing regulations, mandatory use of face coverings, installing hand sanitizing stations throughout the venue, and many others.
If you are looking to learn how to sell online, source new products, and master being an online entrepreneur, then come to the White Label World Expo. To register, visit their website at www.whitelabelexpo.com.
White Label World Expo
September 1-2, 2021: 10am-5pm
Las Vegas Convention Center,
South Hall
3150 Paradise Rd.
Las Vegas, NV 89109