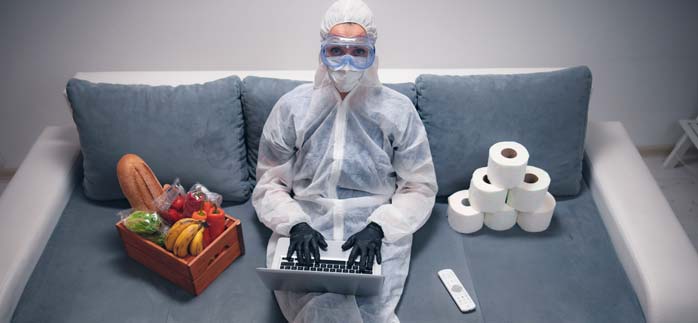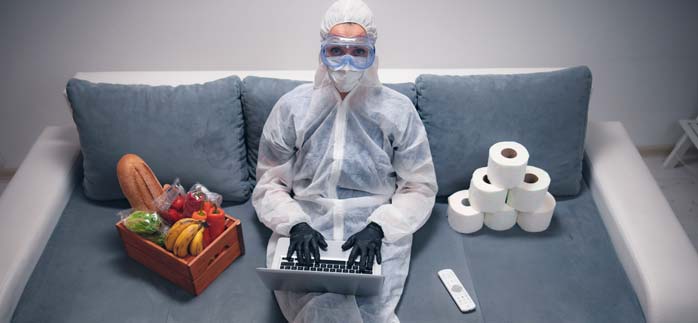 by Kayla Matthews
Ecommerce, which has come to dominate the retail market over the past few years, is one of the few sectors doing well during the coronavirus outbreak. While physical retail has struggled with store closures and a smaller consumer base over the past few weeks, online retailers have reported notable sales growth.
However, the coronavirus outbreak will likely have significant impacts — both positive and negative — on every sector of retail as consumers change their shopping habits and businesses are forced to respond. Here is how ecommerce and retail are currently fairing as the novel coronavirus forces Americans indoors and out of shops as well as the lasting impacts the outbreak is likely to have.
The Current Rise of Ecommerce
While retail in general is struggling as shops close and consumers stay home, ecommerce seems to be doing well. From March 23 to March 30, online sales increased by 14 percent. Experts and industry observers generally agree that consumers are likely to keep moving toward online shopping over the coming weeks as stores remain closed, or open with limited hours and restrictions.
Online advertisers are also doing well. There's been a noticeable increase in engagement over the past few weeks, likely because people are spending more time at home and on social media. CPMs and CPCs for ad campaigns, as a result, have tumbled significantly, while return on advertising spend has climbed massively, according to research from the Common Thread Collective.
Some businesses are doing better than others as consumers change how they shop. Most people are cutting back on spending and stocking up on essentials — primarily groceries and household products — along with personal care and beauty items.
Vendors who stock these items will likely do the best in the coming weeks, but may also struggle to manage the sudden spike in demand. For example, some suppliers of nonperishable food items are seeing spikes in demand as high as 400 percent for goods like canned and dried beans. These same vendors, however, are having difficulty filling all new orders and have started telling customers to expect multi week delays.
The Future of Ecommerce and Retail Post-COVID
It's hard to know exactly how the coronavirus outbreak will impact consumer habits. However, experts are almost certain that the current crisis is already changing the way Americans shop — and probably for good. The coronavirus outbreak will likely define 2020 and have impacts on shopping habits and preferences that last through the decade.
Some experts believe that changes in consumer habits that emerge during the crisis are likely to become permanent. At the very least, the crisis will probably change most people's relationships with basic household goods and food items, especially disinfectant, paper towels, toilet paper and canned food, that have become hard to come by. Shoppers may emerge from the crisis more likely to prefer digital shopping, keep essential household items on hand and cook at home when possible.
As a result, the pivot toward ecommerce is likely to continue accelerating. Experimental advertising technology like behavioral targeting may become more cost-effective for retailers as the number of online shoppers increases and more consumer data becomes available.
Successful physical retailers will also likely expand or alter the services they offer in response to the crisis. Some grocery stores are already beginning to boost their sales of prepared food items, and restaurants that have been forced to close or limit operations are experimenting with food trucks and app-based delivery. Many physical retailers who also have ecommerce platforms in place have started to rely more heavily on them.
Also, while ecommerce has done well so far, all retailers will feel the impact of the current crisis in time. Both Morgan Stanley and Goldman Sachs have warned of a major economic slowdown beginning in the second quarter of 2020. Unemployment is expected to spike to 12.8 percent by the end of June, and U.S. output may drop by as much as an annualized 24 percent.
The Coronavirus Outbreak Is Likely to Change How Americans Shop
The current outbreak is having massive impacts on ecommerce that are likely to last well into the future. The trend toward digital shopping and advertising that's been seen over the past few years has accelerated rapidly. At the same time, physical retailers are expanding their offerings and relying more heavily on online channels where possible.
Experts believe these changes will last well into the future, even once stores can reopen. Retailers should plan for a future where online shopping is even more central and physical retailers have expanded their services to draw in new customers.