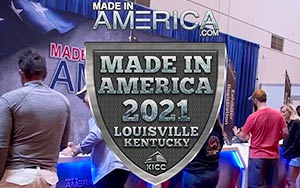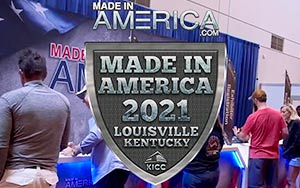 Research from a Consumer Reports survey found eight in ten American consumers would rather buy an American-made product than an imported one, and most say they are willing to pay more for the item. For retailers who want to get out of selling merchandise made overseas, but may not know where or how to begin looking, the Made in America trade show is a great place to start.
This event offers the perfect opportunity to connect with manufacturers around the country that offer products made right here in the U.S. Taking place October 1-3, 2021 at the Kentucky International Convention Center, this annual trade show is hosted by MadeinAmerica.com which aims to create a doorway between U.S. manufacturers and the world by showcasing and highlighting American-made products.
Product and equipment buyers can experience the latest innovations from American manufacturers at the Made in America event. Guests will be able to make orders right on the trade show floor. Some brands, including Red Gold Ketchup and Wellborn Cabinets, will be showcasing products as well as looking for new domestic suppliers.
"The pandemic proved that relying on foreign supply chains creates chaos. Then, the Suez Canal crisis made the problem even clearer. Now, domesticating supply chains is a top priority for wholesalers and retailers," Don Buckner, CEO of MadeinAmerica.com, said in a press release sent to Independent Retailer. "We are happy to connect those purchasing agents with manufacturers based right here in their own country."
Even some major companies are now realizing how important it is to support American manufacturers. QVC and HSN are just two that have committed to checking out new products from the Made in America show. Event organizers will also be announcing some other major buyers within the next few weeks as we get closer to the show.
"We are expecting an excellent turnout. At no time in our history has Made in America been more important. American-made products are the backbone of America's economy," Buckner said in the release. If you are interested in attending this trade show, visit www.madeinamerica.com/event-attend-2021/ for more information.
Made in America Trade Show
October 1-3, 2021
Kentucky International Convention Center
221 S. 4th St
Louisville, KY 40202
Tel.: 888-299-7260