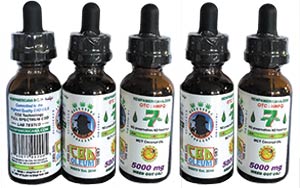 With CBD oils ranging from 125mg to 750mg, HempAmericana offers cannabidiol products your customers can trust. They even have all of their lab results published on their website to show the quality and purity of each oil. Made right here in the U.S., these oils are formulated by doctors and sold at competitive prices.
Nothing Taken Out & Nothing Added
HempAmericana was founded six years ago by VietNam Era Veteran Salvador Rosillo, an Artillery Surveyor Forward Observer. Rosillo's vision was to create a company dedicated to producing the highest quality hemp products. Today, the brand produces full spectrum CBD oils with nothing taken out and nothing added during the manufacturing process to ensure that their end consumers receive the maximum benefits.
HempAmericana's 17,000 square foot manufacturing facility, located in Augusta, Maine, is home to one of Vitalis's first CO2 massive extractors. This facility took two years to complete and was literally built from the ground up. The company's supersized CO2 extraction system and mechanized fully-automated CBD bottling system allows them to continue to grow.
Full-Spectrum CBD Oil
The latest lab results that a third party lab testing facility has produced for HempAmericana is for their 1,000mg CBD oil, which can be seen below. This full-spectrum formula delivers all of the beneficial compounds found in hemp, with less than 0.3 percent of THC. All of the company's CBD oils are soy free, gluten free, vegan, and can help to support well-being for the body and mind.
For a company that is transparent about the ingredients they put into their products, retailers can have peace of mind when selling CBD oils from HempAmericana. Consumers will appreciate the information and feel good about the end results. To learn more about getting this merchandise in your store, visit the brand's Wholesale Central landing page at www.wholesalecentral.com/hempam0001.
HempAmericana
78 Reade St. # 7
NYC, NY 10007
Tel.: 347-880-6778