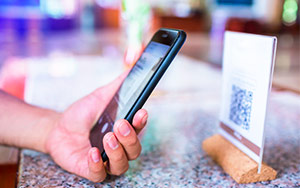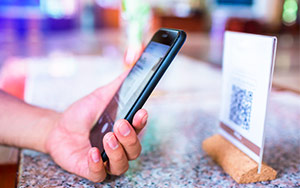 Social media has made interacting with consumers so much easier. Shoppers no longer need to come into the store to know what a brand is up to — they can simply scroll through their phone to see new posts and videos. Especially with planning a new product launch, social media is key to getting as many views, likes, and sales as possible.
According to Brandon Brown, CEO of GRIN, there are several key factors independent retailers should keep in mind when introducing a product on social media:
First, make sure your launch is creative. Simply announcing it with a static image or carousel of images will not move the needle. Consumers expect and deserve something more.
By the same token, it is important to make it memorable. Partner with an influencer or celebrity to support it — as long as their ethos align with your brand's — or consider it a stunt that can be displayed virtually. Companies are coming out with new products every day, so it is critical to stand out.
Invest in teasers or pre-launch content. You need to build buzz and excitement ahead of time, or your launch is at severe risk of falling flat.
Consider an incentive for early buyers or those who attend any virtual events you host. This will help drive engagement and attendance. Encouraging consumers to tag or invite friends is a great way to expand your audience in a more organic way.
Leverage launch content on the day and weeks following the dispatch. You are likely investing a lot of time, money, and creative brain power into this project, so make sure the content you capture can be repurposed for the future in a natural way to feature and showcase that product again.
Imagery is Important
As of January of 2019, around 61 percent of users in North America accessed social media via mobile phones, according to Statista. Because of this, users tend to consume everything in short bites. If they do not find a post interesting within the first second, they move on. This is why utilizing the right imagery and video content is super important in catching your customers' eyes. "Use imagery, specifically video content, the best that you can. Imagery is what gets eyeballs to look quick. They say a picture tells a thousand words, and with social media, that is definitely the case," Matt Matros, Co-Founder of Shopflix, said.
Advertise to Get More Views
Social media has been a tremendous tool for advertising for small businesses because it is so inexpensive, according to Matros. Retailers can spend as little as $5 on an ad, and consumers can click the ad to go right to your website and purchase the product. This is a great way to test marketing messages to see what works and does not work without breaking the bank.
"Investing in paid social campaigns is a great way to increase product launch views," Brown said. "Do not only invest in sponsored posts, though. Widen the net and work with tastemakers or influencers across platforms for a more authentic and engaging campaign."
The Magic of Influencers
Utilizing influencers is another cheap advertising technique for indie retailers. These social media influencers can even help brands tease their products by dropping hints and essentially breadcrumb consumers up until launch day. This will help build excitement, captivate customers in advance, potentially get purchases from influencers' followers upon launch, and create fun content that a brand can repurpose and repost on its own channels, according to Brown.
"For the strongest campaign, brands should consider tapping into influencers with strong followings across popular channels like Instagram, TikTok, and YouTube — whatever best fits their demographic. We are seeing Gen Z spend the most time on TikTok, whereas other channels resonate best with slightly older demographics. The nuance in planning and balance of content planning is key," Brown said.