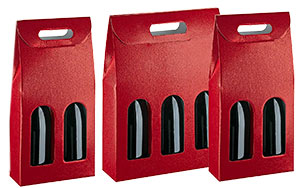 With so many different CBD brands out there, retailers need to stand out from the competition. While certain ingredients and business models can assuredly put your brand on top, you need to be able to catch consumers' eyes before they start reading the label. Snow Globe Packaging has just the right product boxes and supplies to make your merchandise pop.
From CBD custom printed boxes and labels to Boston Round bottles and product packaging, Snow Globe has it all. No matter what type of CBD merchandise you sell, whether it be oils, salves, lip balms, or lotions, they have packaging for you. Their CBD boxes have a glossy aqueous coating finish, leaving a gorgeous shine that will help your product stand out on the shelf. Each box can be custom printed with your brand's label and artwork, or you can simply order plain boxes. If you desire a different material, finish, thickness, or size, contact the company and they can provide your business with a custom quote. The price includes all set-up fees, so there are no extra printing plates or die-cutting charges.
If you would like special shopping bags to match your product boxes, Snow Globe Packaging offers custom printed paper and plastic bags. They have a wide variety of different colors, styles, and sizes to choose from, and all of their bags come with handles.
All of these items and more can be purchased from Snow Globe Packaging. Hitting the ground running back in 1989, the veteran-owned business started out in a garage by selling industrial packaging, such as shipping boxes and supplies. Eventually, they evolved into more of a retail packaging company, offering pretty packages, gift bags, giftwrap, bows, printing, hot stamping, and more. Their goal is for retailers to get the highest quality materials at the most competitive prices.
To view more of what Snow Globe Packaging has to offer, visit their website at www.snowglobepackaging.com. If you cannot find what you are looking for, give them a call at 970-420-9363 and they will do their best to create a solution for your business.
Snow Globe Packaging
www.snowglobepackaging.com