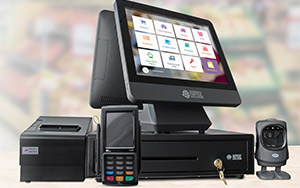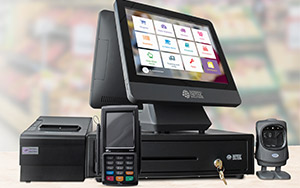 Sales of CBD products at tobacco stores and smoke/vape shops have increased at a substantial rate over the past few years, with no slowdown in sight. Add the growing number of states that have legalized cannabis dispensaries where CBD products will undoubtedly be sold, and the potential for growth becomes exponential.
"We recognize that there is a big challenge to selling CBD products, because a significant number of credit card processing companies refuse to process for CBD retailers, making many CBD sales a less-than-desirable, cash-only purchase. However, NRS has great news for CBD retailers! We offer a POS system with NRS PAY credit card processing that is ideal for your business, and we will not hassle you for selling CBD," Elie Y. Katz, president and CEO of National Retail Solutions (NRS), said.
Here are some important questions frequently asked by shops that sell CBD products:
Q: My business would prosper greatly if I was allowed to sell CBD via credit card transactions. Are there any point of sale (POS) systems and credit card processing companies that service CBD stores?
A: Yes, you are in luck. NRS PAY happily services credit card transactions through its credit card processing programs. NRS is a leading provider of a unique, multi-faceted POS checkout solution for independently owned small-to-mid-sized tobacco and smoke/vape shops nationwide, which integrates seamlessly with NRS PAY credit card processing.
Q: What are some of the factors that I should consider when obtaining a POS system?
A: Choosing a POS and credit card processing company entails much more than simply purchasing the least expensive options. The NRS POS, aside from powerful, proprietary sales and inventory tracking software, offers a suite of optional, user-friendly Premium Features to help businesses be more efficient, boost revenue, and save money. Some of these extra features include Transaction Surveillance Monitoring, a digital Employee Time Clock that cannot be forged, and a Customer Tabs option for extending credit to customers or applying gift rewards. Additional dollar-saving features include the NRS Tobacco Scan Data program for buydowns and rewards, and NRS ID License Scanning for age-verification compliance.
Q: Tracking inventory is a tough part of my job. What advantage does the NRS POS offer for ordering and restocking inventory?
A: The NRS POS tracks inventory in real time and can be accessed remotely via app and online merchant portal, 24/7. This makes your job a whole lot easier and allows you to run your business more efficiently, as you can order from anywhere, at any time, and will not have to worry about understocking and overstocking.
Q: Will the credit card processing fees that come with such a POS system negatively impact my bottom line?
A: With NRS PAY, not at all. Its Clean Rate is just 2.49 percent, plus 10 cents per transaction, and a reasonable $10 monthly account fee. The second plan, NRS' signature FeeBU$TER, includes a flat-rate fee of $49.95 per month with ZERO out-of-pocket transaction fees. The $49.95 is even waived if a store processes more than $18,000 per month in credit card transactions. There are no hidden fees whatsoever, no long-term contract, and no early termination fees.
To learn more about NRS POS and NRS PAY, contact NRS Sales at 833-289-2767 or visit nrsplus.com.