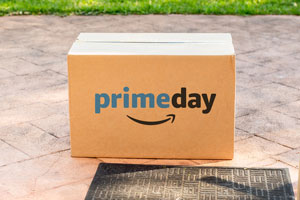 by Kenny Tsang
In entertainment, the phrase 'overnight success' is used to describe the mystique behind an individual with rapid ascension, but in the world of ecommerce, a prosperous seller is one who plays the long game. The ever-changing nature of ecommerce affords a metropolis of opportunity for sellers willing to capitalize on the latest technological trends, and in the lead up to this Prime Day, strategy and planning are virtues necessary for success.
The Importance of Prime Day
Amazon Prime Day, expected to fall on July 11-12 this year, has risen to the ranks of Black Friday and Cyber Monday to become one of the most anticipated retailing holidays of the year. An unprecedented $11.2 billion worth of products were sold globally during the two-day event in 2021, a staggering 1,144 percent increase on its inception in 2015. Small and medium sized businesses voraciously competing for market share also saw a 100 percent year-on-year sales increase, feeding the demand of bargain-hunting consumers.
The event has transcended even Amazon's ubiquitous online presence, with one in three consumers last year claiming they would shop from non-Amazon affiliated retailers during Prime Day. Not only can the event boost third-party sales on Amazon, but it can also encourage spending through multiple channels, establishing the shopping holiday as an indispensable marketing opportunity to be seized, not sat on.
Failing to Prepare is Preparing to Fail
Amazon has become synonymous with ecommerce, but as sales spike during Prime Day, and with the supply chain crisis well into its second year, there is a growing concern that vendors will not be equipped to deal with the demand. The rising cost of food and fuel has also propelled U.S. inflation to a fresh four year high of 7.9 percent, tightening the squeeze on price-sensitive consumers. To win the battle for survival in 2022, sellers must utilize inventory management methods far in advance of the event to know when and how much to order, so their stock is not depleted for the big day.
Avoiding perilous 'out of stock' listings and diversifying their supply chain with global growth partners can recalibrate a business from the restrictions of local sourcing. This can also save retailers from declining sales and marketplace ranking slumps, banishing them to the back pages of the internet. Utilizing FBA (Fulfillment by Amazon) inventories is also an effective solution — using Amazon's plethora of warehouses to store, stock and ship products is an essential tactic for the enjoyers of risk management.
Last year's FBA cutoff times varied worldwide, with destinations like India, U.S., and Canada being late May, and U.A.E., Saudi Arabia, and Japan being early to mid-June. Forward-thinking sellers will employ a risk averse strategy when fulfilling their business and utilize all-in-one payments growth partners to guarantee faster access to payments and real time capital management.
The Future of Payment Automation
This Prime Day, if small and medium sized vendors want to realize a higher level of payments and fulfillment functionality within their business, consolidation is key. Streamlining a fragmented payments process will not just save sellers money, but also time and need for higher headcounts, as well. Fast growth ecommerce sellers know to prepare for Prime Day months in advance: by reinforcing inventory operations. Having the right network of partners in place ahead of time can help sellers avoid disrupted supply chains and dreaded stock shortages at critical moments. Spectacular achievement is always preceded by unspectacular preparation.
Kenny Tsang is the Managing Director of FinTech Unicorn PingPong Payments.