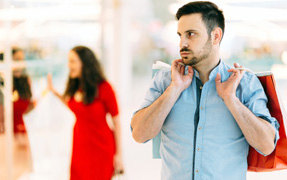 by Tom Ertler, Miller Zell's SVP and Creative Director
There are shoppers who make their lists, check them twice and have their gifts bought, boxed, wrapped and bowed well before the big day of the season. And then there are the rest – the procrastinators, either too busy to shop early or too perplexed by what "that perfect gift" might be.
The season's biggest procrastinators will buy gifts through Christmas Eve, according to the 2018 consumer sentiment survey by the National Retail Federation and Prosper Insights & Analytics. As such, anything retailers can do to cater to eleventh-hour shoppers goes a long way. By providing last-minute gift ideas, curating gift centers throughout the store, and using technology to eliminate the chaos of long checkouts, you can help remove gift-giving guesswork and boost your holiday sales, too.
Use Prime Store Real Estate to Display Best-Sellers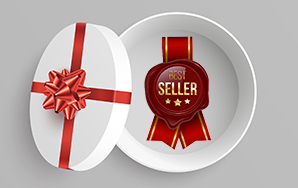 Last-minute shoppers are starved for time and won't have the patience to peruse aisle upon aisle of goods. Help them out by creating visually compelling displays that showcase what your store is all about.
Think, for instance, of walking into a bookstore and seeing the top 10 bestselling books on a small front-of-store display, propped upright, with a vertical backdrop as a focal point. The display wouldn't offer a confusing 100 titles but rather a handful of carefully suggested ones. What books are people talking about this season? What novel or biography would make a great stocking stuffer for parents or grandparents? Are there any new or unique children's books that tie into the holidays? If you want to add some uniqueness to this idea, replace best sellers with staff recommendations instead.
This strategy can be applied to any product and ensure that the first thing shoppers see is a unique combination of must-buys that you've made an easy choice. And while front-of-the-store displays are a good place for time-pressed shoppers to start, don't stop there. Think of creating displays throughout the store to help hurried holiday shoppers select the right gifts efficiently.
Create Mini Gift Shops Within Your Store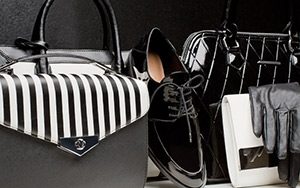 When Target debuted Fixer Upper duo Chip and Joanna Gaines' home line, Hearth & Hand with Magnolia, many of the stores showed off the wares in a 12-foot-tall rustic farmhouse-looking display, enabling shoppers to better visualize the items in their homes. While not every store has the option to construct a display of that scale, the same concept can be used throughout any brick-and-mortar store to help time-starved shoppers select items efficiently.
Although there's nothing wrong with having yoga mats in one aisle and water bottles in another, savvy retailers might consider corralling all of these like items into one shoppable area – a mini shop. What was multiple separate items is now a cohesive display of yoga mats, yoga socks, mat carriers and water bottles, thereby making a grab-and-go gift for a beloved yogi accessible and swiftly upselling shoppers all in one.
By displaying and calling out easy ways to "finish the gift," these mini shops create a "one-stop" experience, ultimately providing procrastinators with seamless ways to easily complete their purchases. Want to be an even bigger hero with this group? Consider adding gift bags and tissue paper to the mini shops as well. Selected, wrapped and delivered beneath the tree in one short trip.
Think, too, of creating product demand by curating items that aren't moving as quickly and placing them in a custom shopping destination. For example, if there are surplus toys on a shelf next to a quick-seller or collecting dust in the stock room, consider creating a "winter wonderland" or other themed display using these products to drive awareness and boost sales. Sometimes all it takes is a small pivot in presentation to take a product from runner up to top seller.
Eliminate Long Checkouts With Line Busting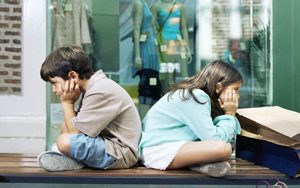 So, you've created compelling displays and suggested gift items for your eleventh-hour holiday shopper, but guess what? Consumers want and expect the same seamless in-store retail experiences that they receive online. In fact, a recent study shows that 86 percent of U.S. consumers have left a store in the past 12 months because of long checkout lines – costing retailers a staggering $38 billion in potential sales.
To ensure last-minute shoppers don't bail on their purchase, consider line busting to shorten or eliminate traditional checkout lines altogether. Some stores will allow shoppers to pay at an area removed from the main checkout, like at a side counter. Other stores, such as Apple, use mobile point-of-sale systems that allow them to ring up customers without sending them to long checkout lines.
Whatever you decide to do, know this: procrastinating shoppers are coming, as they do every year, and will appreciate retailers that cater to their last-minute gift-giving needs – even if that minute happens to be Christmas Eve. Anything you do to offer thoughtful gift ideas and make shopping easy, such as creating gift centers throughout the store and eliminating long checkouts, will help to ease their stress. And perhaps, you'll become the go-to retailer for eleventh-hour holiday shoppers next year, too.