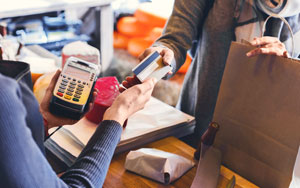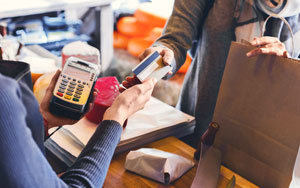 So much to do, so little time. There are so many sales and customer service opportunities at the point of purchase, yet it can feel next to impossible to fit them all in during one transaction. Upselling products, suggesting a gift card, asking for an email address, and soliciting feedback are all considered standard best practices during a store checkout. It's rare to accomplish all of those tasks in a quick transaction, and even more rare to do so without feeling or sounding like a robot.
Here are some of our favorite tips for optimizing the retail checkout experience, without asking your employees to turn into machines:
Provide Employees Specific Talking Points
If your employees have a checklist of things they are supposed to do during checkout, they will rattle down the list to make sure everything is done — and who can blame them. To make the most out of your checkout, instead of providing staff with a list of tasks, instead offer a list of suggested talking points, dialogue, and tips for when to upsell a product instead of offering a gift card. If you focus more on building that natural conversation between employees and customers, their efforts to bring in additional sales will be much more effective.
Dr. Elliot B.Jaffa, of Jaffa Associates, who is a behavioral and marketing psychologist with over 25 years of mystery shopping experience says that "Cashiers are often not properly trained how to upsell. The process needs to start at the other side of the register where the customers stand." In other words, the best upsells start from looking at what the needs of the customer are. "What is visible to suggest or upsell depending on what the customer is purchasing," says Elliot. "For example, it's lunchtime and a customer is buying a sandwich and side of coleslaw. The cashier might suggest a soft drink or bottle of water to wash it down. If it's a customer the cashier recognizes as a regular, tell the customer your name, ask their name, and begin using it daily."
Offer Multiple Payment Options
Another way to make the checkout process more efficient is to invest in offering additional payment methods. Contactless and eWallet payments such as Apple Pay and Google Pay are becoming increasingly popular. More shoppers are also choosing to use alternative payment methods like PayPal and Venmo in-store as well as online.
Gavin Bisdee, VP of Global Marketing at Zynstra says, "By accepting additional payment options, retailers can elevate the customer experience in-store with faster and more convenient ways to pay that will increase transaction speed and create a more frictionless checkout. It's important for retailers to eliminate the headache that comes with long checkout lines in the store by offering more flexible and convenient checkout options for shoppers, enabling a digital transformation of both the customer and employee experience."
Enroll Customers in a Loyalty Program
Enrolling customers in a loyalty program is one of the most important things you can do at checkout. Of course, enrolling customers in a loyalty program helps you track purchases, get deeper consumer insights, and build customer loyalty. But, loyalty programs are in high demand for shoppers, too. 69% of customers are influenced by the presence of rewards or loyalty programs when making their shopping decisions. Not only are consumers willing to sign up for rewards programs, but many are actively seeking the benefits and perks of customer loyalty. Essentially, loyalty programs are a win-win for all.
Many POS systems offer a loyalty program solution that helps automate the process, and can automatically prompt customers at checkout to join a rewards program. There are also many affordable third-party solutions that allow customers to join via SMS text message.
Matt Bagla, CEO of SlickText recommends, "One thing retailers can do is offer an exclusive deal at checkout for signing up for their text marketing list. If you offer X% off a certain item for signing up on the spot, all a patron would need to do is text the retailer's textword, automatically get a coupon, and then add the item to their order." It's simple, Matt says, "Plus the added bonus is that the retailer now has that person's consent to text them future marketing messages. Once they have the ability to send future messages, they can send exclusive offers for deals. Being able to communicate with your customer directly, in the palm of their hand, can be an impactful way to drive sales."
Optimizing Online Checkout
Your digital checkout process is just as important as the one in-store. Shoppers often choose to buy online to avoid lines and to have a quick and easy purchasing experience. So, if something goes wrong, or takes longer than expected, shoppers are quick to abandon their carts. Whereas, if someone is standing in line in-store, it would take a lot more to go wrong for them to drop their item and walk out.
Amber Remm, Vice President of Customer Success at Springbot recommends the following tips:
Never force customers to register.
Making shoppers register is seen as tedious at best and invasive at worst. While getting customers to register is good, it's not better than getting them to complete the purchase. Let them proceed as guests, build loyalty and then encourage them to create an account later.
Do not redirect customers to a separate checkout page.
Usually this is done to confirm the payment method, but it can be confusing to customers. If your checkout process is housed in a different domain, talk to your web developers and change that ASAP.
Disclose hidden charges and fees.
Customers hate them, especially not being open about shipping fees, even though they've come to expect them online. You're better off being clear about shipping and handling upfront as you calculate their total costs.
Highlight your security.
Do this by providing trust signals, including logos of supported payment options, third-party security validations, SSL certificates, business accreditations and reviews and ratings.
Offer multiple payment options.
It's expensive but necessary because customers have preferences for how they pay. It's almost always better to lose 2% off a transaction than not to make the sale at all.
Ask for Reviews
Asking for feedback and reviews after purchase is essential. "Many customers admit they won't buy from businesses with negative reviews, and it can take as many as 12 positive reviews to offset one bad one," says Jonas Sickler, Marketing Director from ReputationManagement.com. "Since good reviews mean more money, make the process easier by offering an incentive. While you can't offer rewards for positive reviews only, you can offer an incentive to provide feedback in the form of discounts on future visits."
Give Customers Control
Overall, customers want control over their shopping experience, including the checkout. Michael Rouse, CCO of Klarna advises, "To give customers the reigns, merchants should evaluate how and where payment and checkout technology can enhance the experience. Better technology enables more choices."
To optimize your checkout, forget the checklist. Instead, focus on providing the best possible experience for your customers. In turn, they will be more inclined to join your loyalty program or purchase that add-in item.