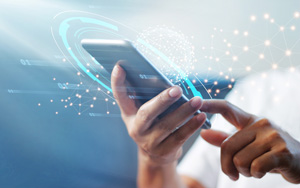 by Brad Shorr
COVID lockdowns accelerated the shift from brick-and-mortar to online shopping. With rising demand, competition to attract and keep ecommerce customers will heat up in 2022. Since online growth is expected to continue to rise in the coming year, here are five trends that all ecommerce operations should prepare for now:
1. Omnichannel Marketing
E-tailers will need more than a website to compete in 2022. Giving prospects the ability to order on sites such as Amazon, eBay, Etsy, and Facebook will expose brands to the vast audiences that regularly search for and buy products on these platforms. To illustrate the significance, Amazon accounts for 45 percent of the U.S. ecommerce market, which means online retailers should strongly consider opening or expanding store operations on external platforms to accelerate revenue growth.
2. Headless Commerce
Driven in part by the growing importance of omnichannel marketing, headless commerce is sure to be among the top web development priorities in 2022. Essentially, headless commerce separates the front end of the store from the back end, enabling firms to customize order interfaces quickly and economically. By optimizing user experience for desktop, mobile, and external platforms, e-tailers stand to significantly improve customer acquisition and retention while simultaneously streamlining IT and operations.
3. BOPIS
When COVID struck, demand for BOPIS (buy online, pick up in store) surged. BOPIS will continue its rise in 2022, no matter the pandemic situation, because customers like its convenience. Brick-and-mortar retailers will need an online ordering component on their websites at minimum. Those already BOPIS-enabled will need to improve user experience and expand functionality to meet customer demands for ordering and pick-up flexibility and speed.
4. Mobile Shopping
As more consumers research and make purchases on mobile phones, ecommerce companies must deliver near perfect mobile shopping experiences to impress prospects and prevent customers from abandoning carts in midstream. Lead generation websites can implement responsive design with relative ease. In contrast, ecommerce firms need significantly different design, content, and navigation, depending on whether the site is being viewed on a desktop or mobile device. For some, optimizing the mobile experience will be a major investment and complex project in 2022.
5. Sustainability
All generations, but especially Millennials, will continue to prioritize eco-friendliness in 2022. In response, ecommerce companies must implement sustainable business practices, and as much as possible, use sustainable materials in the products they sell as well as the packaging to protect and ship them. Competitors will walk all over companies with poor environmental footprints.
Brad Shorr is Director of Content Strategy at Straight North, a Chicago-based Internet marketing company that specializes in SEO. With decades of marketing, sales, and management experience, Shorr has written for leading online publications including Forbes and Entrepreneur, and for the American Marketing Association.