Independent Retailer Conference (IRC) is an educational event that helps indie retailers of all kinds succeed in today's fast-paced environment. IRC partners with retail trade shows across the country to offer free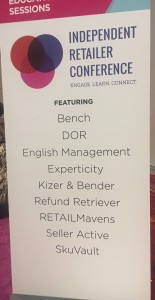 seminars, presentations, and networking to show attendees.
In March, IRC will return to ASD Market Week, one of retail's largest tradeshows held biannually at the Las Vegas Convention Center. If you are attending ASD, which all retailers should, checking out IRC while at the show is a no-brainer.
Nicole Leinbach Reyhle, Founder of Retail Minded and Co-Founder of the Independent Retailer Conference says, "I am a huge fan of ASD Market Week since it's the only trade show that supports so many different retail categories, and likewise, this is why the Independent Retailer Conference is the perfect educational experience for their attendees. As retail becomes increasingly competitive and technology – among other factors – becomes increasingly important for merchants to factor into their operational strategies, the IRC at ASD delivers expert insight to attendees to help them optimize their store success. Centrally located directly on the show floors of ASD, the IRC is a complementary experience for all registered attendees of ASD and delivers quality insight from experts that lead the retail marketplace when it comes to successfully operating stores. We couldn't be more excited to return to ASD and deliver over fifty valuable educational experiences for attendees to learn from."
Here are the top five reasons to attend this month's IRC at ASD:
1- Experience Unparalleled Educational Presentations
This month's conference features an impressive all-star lineup of speakers offering valuable information on subjects retailers need to know.
Brian Gibbs, president of Refund Retriever says, "The Independent Retailer Conference is always providing a stream of useful information to retailers. There is something to learn for every size retailer. It doesn't matter if you are a start-up, brick and mortar, e-commerce or a mixture of them all, you will take away valuable business knowledge that is instantly applicable to your everyday business processes."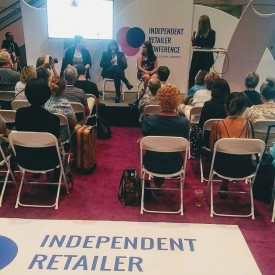 At ASD, IRC Rich Kizer and Georganne Bender, the duo that makes up Kizer & Bender, award-winning retail speakers, bloggers, and consultants will be hosting the conference as emcees. Executives from companies including eBay, Hubba, Yelp, Dor Technologies, and Retail Minded, will cover marketing, management, consumer insights, products trends, and more.
No other retail conference offers such comprehensive topic coverage with targeted takeaways for small businesses. Additionally, other educational retail conferences that are geared towards larger retailers charge upwards of thousands of dollars for admission. IRC is designed for independent businesses and is free to attend for registered ASD attendees.

2- Keep Up With Latest Retail Trends
IRC is constantly evolving to cover timely topics and deliver retailers critical information to keep up with consumer trends. For example, IRC at ASD has a SharkTank panel, featuring successful product inventors from the ABC show.
This conference also has several sessions covering different consumer groups such as Generation Z and Millennials, their buying habits, and how retailers can effectively market to them.
Additionally, IRC keeps retailers up to date with the latest technology. Many of the presenters are retail tech experts who help small businesses stay competitive such as Dor Technologies and Lightspeed HQ.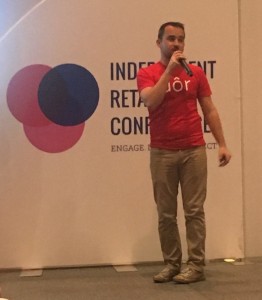 Georganne of Kizer & Bender says, "We are huge fans of the Independent Retailer Conference because it is such a dynamic, engaging experience that delivers outstanding insight from a variety of industry leaders. Attendees are encouraged to engage, learn and connect with the experts that make up the Independent Retailer Conference, which simply can't be done without being a part of the live IRC experience. Held twice a year, this is an event we never miss and I tell all my retail clients and followers the same… it's one they shouldn't miss, either."
3- Network with Industry Influencers
IRC is a prime opportunity to network with and pick the brains of leading retail influencers including Nicole Leinbach Reyhle, co-founder of IRC and founder of Retail Minded, Jasmine Glasheen, generational marketer and writer for Retail Minded and editor for RetailWire, and Kizer & Bender just to name a few.
Dor Technologies will also have a large presence at the show. Dor is a startup company offering foot traffic counter and analytics provider that was recently featured at the NRF Big Show's Innovation Lab. Of course, Independent Retailer will also be at IRC and ASD. So retailers can meet some of the IR team in person!
4 – Participate in One on One Informational Sessions
Several consultants and service providers have booths set up right by the IRC main stage. Have one-on-one discussions with companies such as Refund Retriever and Dor to learn more about how they work and what they can do for your business.
Kerry Bannigan, co-founder of IRC says, "Retailers are busy folks and while at a trade show, it's important they have time to interact with exhibitors and our experts alike. This is why we have developed a conference that offers quick learning experiences as well as breakout sessions that are more in depth. There's truly something for everyone on a schedule that works for everyone. In four days we deliver over fifty sessions and throughout this entire time, we also encourage attendees to gain complimentary one-on-one insight from our experts on-hand."
5- Engage in Instructional Seminars
In addition to traditional presentations, IRC also offers hour-long seminars and workshops that provide in-depth education. This conference's topics include how to quickly scale as an Amazon seller, how to navigate SourceDirect and buying directly from manufacturers, a close-up look at Amazon policy changes, private label, consumer insights, and more.
IRC is free for all registered ASD attendees. To register for ASD and to view the full seminar schedule, visit www.ASDonline.com. To learn more about IRC visit www.IndependentRetailerConference.com.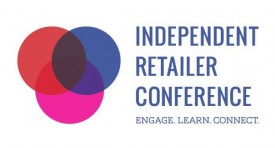 Independent Retailer Conference
March 11th – 14th 2018
Las Vegas Convention Center