The more CBD continues to grow as an industry, the bigger each category of products become, and the latest developments in CBD for pets is showing massive advancements. According to a report from Brightfield Group, consumers spent $26 million on CBD pet products in 2020 and forecasted the category would reach $629 million in sales by the end of 2021.
Like many other pet categories, CBD also received a boost from the COVID-19 pandemic, causing hemp manufacturers to begin creating their own pet lines. With so many new releases making their way onto retail shelves everywhere, it can be difficult to find the right brand for your business. We have hand-picked our top five favorite CBD products for pets from trusted brands to help get you started: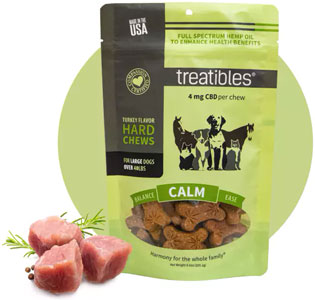 Treatibles Organic Full Spectrum Hemp CBD Oil Hard Chews for small and large dogs helps support a pet's digestive tract and immune system, enhances the function of joints, and promotes relaxation, all in a delicious turkey flavor that any dog will love. With 4 mg per chew, it is the perfect dose to give our furry friends just what they need.
Treatibles
707-992-0854
www.treatibles.com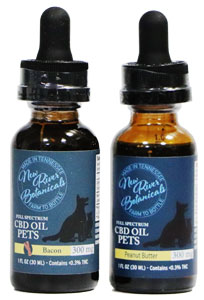 This full spectrum pet tincture is flavored so every pet will love the taste. It not only helps reduce anxiety, treat seizures and epilepsy, and relieve pain, but it also helps with appetite and nausea, and fight the effects of cancer. Perfect for everything from high anxiety situations to just a ride in the car. Available in bacon and peanut butter flavors.
New River Botanicals
423-663-5100
www.wholesalecentral.com/newriv0001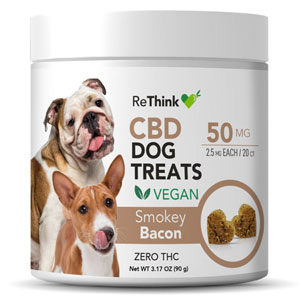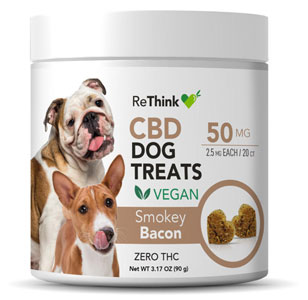 Keep that pupper calm and happy with yummy Smokey Bacon Flavored CBD Treats for Dogs. ReThink's Hemp pet CBD snacks are formulated just for dogs, and can help provide relief from pain, anxiety, and more. It makes a perfect gift or stocking stuffer for any animal lover or fur baby. Each batch is third party lab tested and does not contain any THC.
CBD ReThink
305-746-6425
www.wholesalecentral.com/cbdret0001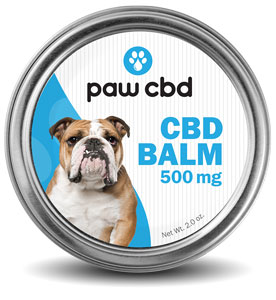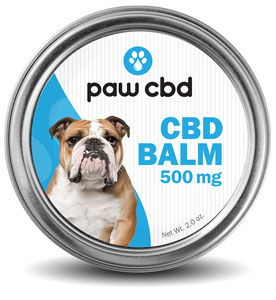 Paw CBD Balm
Especially during the summer, dogs can play hard, which sometimes means rough, chapped, or overly dry paw pads. This CBD Balm is made with a superior broad spectrum formula combined with other ingredients to soothe, nourish, and protect their paws so they can maintain grip and protect against injury. It can be used on paws, elbows, rough noses, and any other place on the skin that may need some extra comfort and care. It is safe for all dogs, even if they lick their paws.
The Canna Co. CBD Division
503-317-1312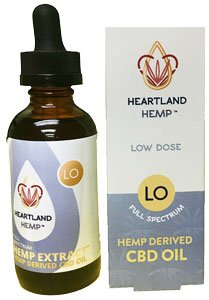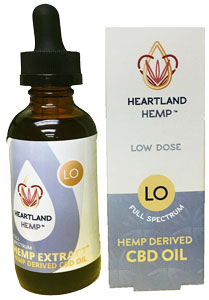 PetLicks CBD Oil
Containing 300 mg per bottle, each dropper delivers 7.5 mg of full spectrum CBD oil for pets who need relief from pain or anxiety. Available in salmon and beef flavors.
Heart 2 Hemp
320-630-9116
www.wholesalecentral.com/heart20001