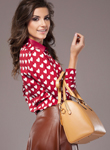 For many, March is synonymous with basketball but for retailers, the month has a whole different meaning. March is the start of the spring selling season when shoppers come out of snowy hibernation to prep for spring break, family vacations, and dream of the warm summer sun. Nothing says "See you later, Winter," like a pair of new sunglasses.
Surprise and delight your customers with the latest trends and looks that will leave them coming back for more. Fashion accessories are feel-good items, and popular impulse buys. They're also an easy way for retailers to stay up-to-date on the latest looks without changing out your staple apparel.
Cotton Candy Skies and Sunglasses
Sunglasses are always a number one fashion accessory for spring and summer months. We strongly believe every retailer should have a sunglass display in their store. They serve the dual purpose of fashion and function. People will buy them when and where they need them. Not to mention the average American shopper buys multiple pairs of sunglasses, the same way they have multiple shoes and handbags.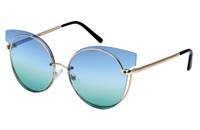 This year, popular styles are taking on a creative twist. Cotton candy colors, curved temples, and mirrored finishes are all the rage. According to Julie from TH Sunglass Corporation, "extremely fashion-forward" sunglasses are popular this year including "ocean-colored lenses, oversized retro glasses, highly decorated frames, and light tints with thin frames."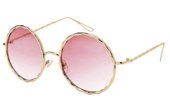 Traditional dark lenses are the most practical for warding off the summer sun. Stock your store with a mix of exciting new styles and traditional sets to make sure you have something for every shopper.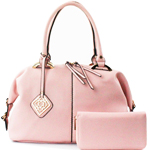 Everyday Carry, Upgraded
In 2018, gone are the days of traditional leather totes and clutches. This year an updated Instagram-worthy version of fanny packs are back. Unlike the neon versions of the '90s, the 2018 versions are made with supple leather and neutral colors. These hands-free bags keep your everyday carry (EDC) items easily accessible.
As the athleisure movement continues to evolve, gym bags are no longer just for the gym. The newest athletic bags look just as good on the streets as they do in the yoga studio. Lightweight, nylon, and quilted materials in the form of backpacks, small duffels, and totes are practical and stylish for any occasion.
The trendiest or most daring shoppers will be looking for see-through bags and clutches. Clear plastic is the material of choice for showing off purchases and products in your daily carry.

Simple Statement Jewelry
This past winter was all about tassel earrings. Statement earrings in bold colors will remain essential accessories throughout spring and summer 2018. Cluster, tassel, dangle, and drop styles in particular have strong momentum into spring and summer.
Another blast from the past style making a comeback are hoop earrings. This particular style weaves in and out of fashion, but this year they are definitely in. Trendsetters Kendall Jenner, Zendaya, Rihanna, and more have all recently been spotting sporting hoops.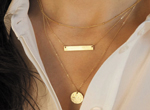 Layered necklaces are another best-selling accessory. The popular style has been spotted on Gigi Hadid and other Instagram-famous tastemakers. However, the classic look is easy for any retailers to incorporate and appealing to shoppers of all ages and styles.
Slip-on Kicks
Kicking snow boots to the curb in favor of fresh spring footwear is another popular seasonal impulse buy. Sandal season is soon upon us and just like sunglasses, most American consumers can't resist a new pair of flip flops. In addition to the traditional thong flip flops, slide style sandals are still super popular.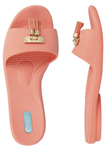 Kim Falkenhayn from OKA-B shoes says that this year pastel colors including "sea foam, pink salt, and chai" are very popular for sandals. Kim also says that "mixed media" pieces like "fish-scale adornments, crystals, and pom-poms" are also gaining popularity.
In 2018, trend-savvy shoppers aren't wasting any time on tying laces. From sandals, to flats, boots, and even sneakers, slip on styles are here to stay. This minimalist look is easy for any apparel and accessory retailer to incorporate, and appeals to shoppers of all ages.
Capped Out Headwear
The dad hat is also losing steam this year. Though a classic baseball cap will never truly go out of style, baker boy and beanie hats are taking center stage. Anju from PinkTownUSA says the demand for baker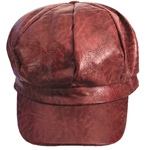 boy hats is "picking up. They look good on everyone," says Anju "So you really can't go wrong with that style."
Boater, bucket, and beret hats are also making a comeback in 2018. As popular fashion expands away from dad hats, classic and flattering styles in a variety of materials and colors provide retailers tons of options to choose from.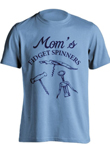 Wear Your Heart on Your Sleeve
Whether an actual cute heart design, an unexpected logo, or political statement, clever and expressive graphics are all in style. This Instagram-friendly trend is very unique to your store and your customers, but think playful accents and sprightly sayings. For example, last year Forever 21® partnered with Taco Bell® for a unique apparel line.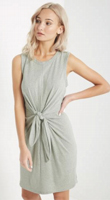 Taco Bell® is infamous for their cult following, and as crazy as it might sound to some, the t-shirts with hot-sauce designs sold out in the blink of an eye.
Fun in the Sun
Gym bags aren't the only fashion accessories performing double duty this season. Swimwear cover-ups transform into street wear this spring and summer. Stylish details like twisted knots and tie knots that are staples in women's swimwear are now just as prominent in everyday apparel. Blending swimwear with street wear makes merchandising more seamless and creative for retailers, and helps shoppers select perfect multi-purpose items.