Before you know it, those cool autumn breezes will be blowing by and all of the leaves will start to change colors on the trees. Indie retailers need to be prepared and think ahead to the fall 2021 season, and Independent Retailer is here to help. We have a list of some of the top selling autumn products to offer your customers, so take a peak:
Women's Drape Plaid Poncho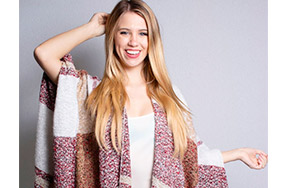 Available in a variety of different colors and prints, this super soft poncho is a great addition to any outfit to keep your customers warm and stylish. One size fits all so retailers do not need to worry about stocking multiple sizes, and six pieces come with each order.
Good Stuff Apparel
www.goodstuffapparel.com
Men's Fashion Scarves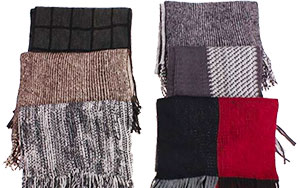 A statement of style for him, these stylish men's scarves are lightweight and offer fashionable warmth, coming in assorted colors and patterns. 12 scarves come with each order.
Wholesale Resort Accessories
Tel.: 775-856-2600
www.wholesaleresortaccessories.com
Women's Suede Ankle Boots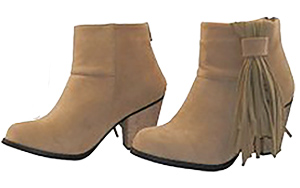 Adorned with a fringe tassel on the outside of each boot, women are going to love this stylish fall fashion accessory. The light brown color is great for matching any outfit, and the small heel gives it a nice feminine vibe. Available in sizes 6-10.
Cheng's Enterprise, Inc.
Tel.: 800-886-3288
www.easyusa.com
Autumn Sunset Beaded Stretch Bracelet Set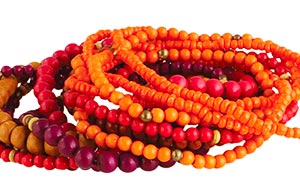 Stack on the warm colors with this autumn tone beaded stretch bracelet set of 14 wood and glass bracelets. Coming in rich fall colors such as orange, burgundy, pink, red, and brown, your customers can mix and match the colors to go with their outfits. The bracelets are handmade in India and strung on sturdy stretch cords.
Zad
Tel.: 800-477-2216
www.zadwholesalejewelry.com
Fall Centerpiece with Glass Candle Holder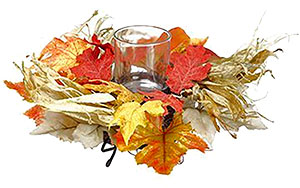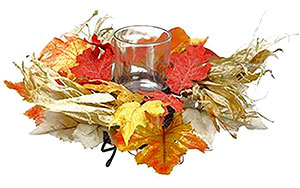 Made with silk maple, oak, and eucalyptus leaves, this gorgeous fall centerpiece is a festive addition to any home. Whether your customers are looking to decorate for a party or just to bring some fall style into their home, this centerpiece is great for everything.
Silk Flower Depot, Inc.
Tel.: 813-889-9095
www.e-silkflowerdepot.com