Many retailers turned to online marketplaces, especially during the pandemic, to increase brand awareness and sales. While this may seem like a good idea for some businesses, marketplace behemoths such as Amazon make it difficult for brands to expand their horizon with the fierce competition and the need for a big advertising budget. One unique online marketplace called Lowkler is putting indie businesses front and center to sell their goods.
A New Movement to Support the Local Economy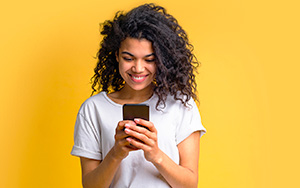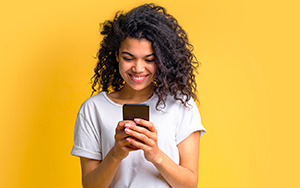 Preparing to launch in the summer of 2021, Lowkler is a platform that will actively promote purchases from local merchants while also offering a level of variety and convenience for consumers, similar to other major players such as Amazon or Walmart. Unlike the big companies, Lowkler does not have any warehouses, and instead will utilize the network of local retailers to seamlessly service customers while encouraging them to interact with the merchants in their community.
"Ultimately, the idea of Lowkler is that we want it to become a movement," Danny Zako, co-founder of the online marketplace, said. "There are people who identify as environmentalists and feminists, but there is no terminology for those who support the local economy, and in 2021 we need that now more than ever before."
Lowkler has been an evolving idea for many years. Zako's father owned a small but successful neighborhood grocery store, and saw his father's sales dwindle year after year as grocery store chains started opening with longer hours. In today's world, variety, accessibility, and ease of use are elements we have come to expect, which is why he helped create this unique online marketplace. It offers a convenient shopping experience powered exclusively by thriving local businesses.
How It Works
The idea of Lowkler is to perform similar to Amazon, but exclusively work with local businesses. If consumers are looking for a specific product, but want to support indie retailers, they can find exactly what they are looking for on the platform and do not have to worry about it coming from a huge warehouse overseas. Once the search is done and the shopper has found the product they are looking for, a set of three different prices will pop up: the first price will be lowest, offering local pickup in the area; the second price is slightly more expensive for local delivery; and the third price is the full shipping price from UPS to the consumer's house.
"When customers create their profile, they can add in where they live, how they get around, and how far they are willing to go, whether in minutes or miles. This will allow local pickup options to pop up under certain products within that parameter," Zako said. It is up to merchants when they sign up to use the platform to let buyers know if their products are available for local pickup, delivery, shipping, or all three.
At the end of each month, Lowkler will also generate reports of everything that was sold through shipping options and give that to retailers so they will know which products are more popular in that particular community. This is a two-way communication system to tell businesses what is selling so they can adjust their delivery options, and hopefully perpetuate that cycle to create a solid and vibrant community.
Easy and Affordable Setup
"Our model is very simple and straightforward — we charge a flat 7 percent commission fee and a 3 percent payment processing fee for credit cards. Onboarding is completely free as well as support, and retailers can register as many products as possible, with no extra fees," Zako said. "We are building our tools to make it easy. We have a scanning ability to be able to scan items and immediately put them onto the platform, as well as an inventory management system. We want retailers to use our system to manage all inventory to manage the products they are selling on the platform."
Lowkler is preparing to launch soon in New York. Eventually, the marketplace will be available nationwide, but they are starting with a small section to make sure they have enough merchants in the New York area to give consumers plenty of product options and not only see 12 items in their area. If you are a local merchant in the New York area, check out their website at www.Lowkler.com to see how you can become a seller on their platform. If you are not a local merchant in the New York area, be sure to keep an eye out to see when Lowkler opens up in your space.