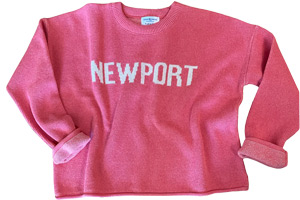 With a strong focus on local love and a commitment to made in the USA, Town Pride offers high quality custom goods for independent gift shops, resorts and destinations, collegiate, non-profits, state and national parks, museums, historical societies, and more. Retailers can easily name drop any brand name or location onto an item and watch as the sales stream in.
Truly Making Custom Easy
"We base our success on knowing what is important to our customers and making the custom process as simple as possible," Tamara Moran, President of Town Pride, said. "We have no setup fees and our design team does all of the design work for our customers at no charge. Low minimums allow our shopkeepers to offer a wider breadth of products, and we are quickly becoming known for quality on-trend custom goods with a strong focus on made in the USA."
All a retailer has to do to place a custom order is share their idea or logo designs for any of Town Pride's products, and the company's design team can take it from there. There is no need to worry about sizes or appropriate files — they do all of the work. Town Pride will send proofs for approval if needed, and then send it off to the manufacturer.
Best-Selling Merchandise
One of the company's best-selling products is their custom sweaters, which are made from a cotton blend in the USA. With sizes ranging from infant through adult and having access to all of the popular brands, Town Pride makes every step of the ordering process easy for retailers. They order the blanks for each item, so it gives the company flexibility to address prices with inventory shortages and high fashion options.
Besides custom apparel, Town pride also offers custom mugs, bags, tea towels, t-shirts, pillows, coasters, and more. "We are excited to be adding made in the USA custom candles and a new name drop licensing collection from artist Laura Sexton Moynagh for the summer shows," Tamara said. To view everything the company has to offer, visit their website at www.townpride.com.