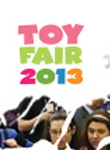 This year at Toy Fair in New York, held February 10-13, it was clear that manufacturers are creating toys and products that are increasingly appealing to a broader audience. That is likely because a family's hard-earned dollars are more in-demand than ever. A USDA report on expenditures on children and families in 2011 shows that toys and entertainment fall under household expenses, competing with such necessities as food, transportation, clothing, health care, childcare and education. The market forecast reflects this, and, according to Statista, the U.S. Toys and Games Market is only predicted to increase by roughly .02 percent between 2012 and 2014. Today's toy manufacturers are hard at work to make sure their projects break through the clutter and capture consumers' attention. Notable industry trends, according to Roberta Bonoff, president and CEO of Creative Kidstuff, include:
New and Improved Tech Toys.
Tech toys have evolved from iPad and iPhone apps that entertain, to products that help kids learn, grow and develop. Tech toys are smarter and more accessible than ever. Most importantly, manufacturers have evolved play patterns so that they not only entertain, but educate in an effort to appeal to parents.
Product Examples:
AppVentures which turns an iPad into a virtual playhouse.
Romo the smartphone robot that allows kids to customize and program their very own intelligent robot.
Toys Appeal to Both Genders.
More and more toy manufacturers are following
Hasbro's example of marketing the Easy Bake Oven to both girls and boys. The biggest example of this is in science projects for girls. In the past, most science products for girls were overly pink and girly, designed to create spa product, or were simply nonexistent. Toy makers are stepping it up this year with true science projects that are attractive, easy to understand and fun, Bonoff continues.
Products Examples:
littleBits an opensource library of electronic modules that snap together with magnets.
Nancy B's Science Club by Educational Insights.
Active Play.
There are more products than ever to get, and keep kids active. With ongoing budget cuts impacting physical education programs in schools, these products help parents encourage active play.
Products Examples:
Color and Design.
Apple led the way with smart design and toy manufacturers are building off of its success. Creative Kidstuff saw, more than ever before, toys that are visually pleasing with bright colors, sleek and smart designs, and thoughtful packaging elements.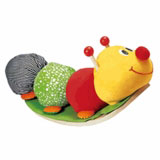 Product Examples:
Smart Gear eco-friendly toys
Manhattan Toys Motorworks Street Series
"As a specialty retailer, it's more important than ever that we make sure we're sourcing exceptional toys and products that help families play," Bonoff points out. "We understand that budgets are tight and making the decision to purchase a toy is not as easy as it once was, but it's certainly no less important. Toys help children learn and develop on so many levels. Play is learning and learning is play."