Suppliers seem to be getting more creative with how they incorporate CBD into their products. Starting off as just an oil, CBD quickly grew in popularity and made its way into creams, food, drinks, and now even clothing. To keep up with this popular trend, Independent Retailer has some new, innovative CBD products to help your retail shop stay ahead of the game.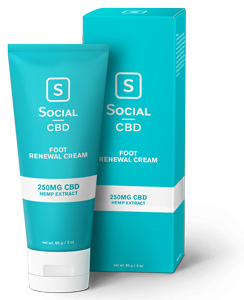 Foot Renewal Cream from Social CBD
From walking the red carpet to running on the treadmill, Social CBD's Foot Renewal Cream is meant to support any stride for people from all walks of life. This cream is made with a powerful blend of pure hemp extract, arnica, white willow bark and menthol to help soothe overworked feet, while shea butter and avocado oil work to hydrate dry, tough skin.

Social CBD
www.thesocialcbd.com

CBD Oil for Pets from Life Patent, Inc.
Life Patent's premium medical grade T1 Hemp CBD 250 for pets is a low potency (.88) blend of Sativa and Indica Medical Hemp Cultivars. This 250mg bottle is a great product for furry friends to experience pain and stress relief. All of the ingredients are simple, natural and pure Hemp flower extracts mixed with coconut MCT oil and natural lemon flavoring.
Life Patent, Inc.
Tel.: 800-429-6523
www.wholesalecentral.com/lifepa0001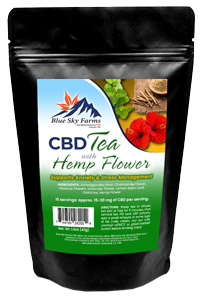 CBD Herbal Teas from Blue Sky Farms
Blue Sky Farms' line of herbal teas are exclusively crafted for the company by an internationally known, award-winning herbalist and Master Tea Maker. There are eight different kinds of teas, each promoting recovery and well-being in different areas of the body. You can even purchase white label bags to promote your own brand.
Blue Sky Farms
Tel.: 719-387-7342
blueskyfarmscbd.com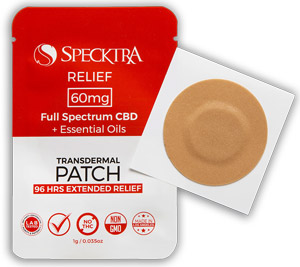 CBD Patch from Specktra LLC
This fast-acting, waterproof, and discreet pain relief patch features 60mg of CBD. It offers up to 96 hours of constant pain relief and is formulated with organic essential oils, aloe vera, and full-spectrum CBD. It can be stuck anywhere on the body for discreet pain relief.
Specktra LLC
Tel.: 800-348-4168
www.wholesalecentral.com/speckt0001
CBD Honey from Platinum X CBD
CBD honey sticks have been rising in popularity recently and now Platinum X CBD is making it easier to enjoy this special honey on all your customers' favorite foods. Containing 99% CBD Isolate and no THC, this delicious, organic sweetener can be enjoyed with bread and muffins, mixed in a cup of warm tea, or in baking all baked goods.
Platinum X CBD
Tel.: 760-536-3848
www.platinumxcbd.com