By Jim Porçarelli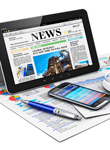 Today's media landscape is evolving at an unprecedented pace. It truly is the converged era of consumer empowerment. New digital, social and mobile media channels reflect this and are quickly multiplying, and this is dramatically impacting how customers consume their media. This has significant implications for retailers' marketing strategies and larger media companies' growth plans. As a result of this shift, retailers will begin spreading their marketing budgets across a wider range of media channels in order to reach their customers, and media companies will need to ensure access to a broader range of digital audiences for their clients.
Here are Two of the Biggest Shifts in the Media Industry to Watch for in 2015:
Traditional TV Viewing Makes Way for Online Video Content
Traditional TV viewing behaviors have greatly shifted since they were established in the 1950s. While video content continues to thrive, customers are watching in very different ways. The growing preference for streaming video content will only gain momentum this year.  At the same time, demand for premium video content is escalating.  Thus, retailers will see more streaming offerings from new sources.
Retailers will have to reevaluate how they allocate their marketing budgets across traditional and emerging media channels. There are now far more options for targeting your audience than the traditional 18-49 year-old audience watching primetime TV. Today's media landscape enables retailers to develop and execute a much more focused ad campaign strategy. Each new campaign can be highly customized for a specific set of customers that can be reached through a specific channel. Retailers can run several campaigns in parallel in a much more cost-effective way. This will not only allow campaigns to be more relevant to their target audience, but they should also generate higher ROI across the board.
Though this change may make some marketers anxious at first, the big upside is that it will level the playing field in many ways for independent retailers. With more digital media outlets competing to deliver advertisers smaller, highly relevant audiences, the cost per ad should begin to come down relative to traditional TV ad buys. That should make it much easier for independent retailers to compete with larger competitors for share of voice in the market.
Media Companies Further Consolidate and Focus from Vertical to Horizontal Integration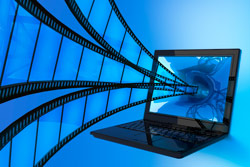 As today's media companies continue to look for new ways to connect retailers and other brands to their customers, the consolidation trend that began in 2013 will gain momentum in the year ahead. Instead of focusing on increasing scalability and profit margins, or vertical integration, media company mergers and acquisitions will aim to extend reach to audiences through a wider range of media channels, or horizontal integration.
Large, traditional media companies are now realizing that they are not only competing with a few other traditional players for business. Instead, digital, mobile and social competitors have entered the arena, and many established companies are updating their existing revenue and product models.
Many media companies will target new markets and customers through acquisitions. Expect to see a broader set of offerings and capabilities from the traditional media companies in the year ahead. As they continue to compete with new, disruptive digital media companies, they will become more proactive in engaging independent retailers with customized advertising capabilities that may not have been available in the past.
The Takeaway
The proliferation of new media channels will increasingly meet the demands of the empowered consumer. As a result, retailers and media companies will need to strategize accordingly. Retailers will need to understand and react to their customers' behavioral shifts around emerging platforms and be ready to target them across these new channels. Media companies, on the other hand, will need to connect retailers and other brands to an expanding digital audience by diversifying their offerings, either organically or through acquisitions. While adjusting to these shifts in the media industry may not be easy, doing so will ensure that retailers and media companies continue to reach and engage the people who matter most – their customers and clients.