After a huge success with their first show, USA CBD Expo has high expectations for their next show in February of 2020. With over 13,000 attendees and over 300 exhibitors, Nicole Beiner, Director of Marketing for USA CBD Expo, said the Miami show exceeded their expectations and established them as one of the largest CBD and Hemp events in the United States.
"We set our expectations with Miami and hoped to sell out, and the show completely blew that out of the water," Beiner said. "The show was completely sold out, over 50 speakers came to talk and 500 different brands were represented."
Having held numerous successful vape-centric shows, aptly named Vape Conventions, for five years, USA CBD Expo is planning to hold five shows in 2020. The first show in February will take place at the Las Vegas Convention Center in Nevada from the 13th to the 15th. The rest of the shows throughout the year will take place in Medellín, Columbia, and in the US in Atlanta, Connecticut, and Chicago.
Industry Leading Speakers
USA CBD Expo is partnering with CBD and Hemp industry professionals to organize a number of educational seminars, keynotes and workshops for their Las Vegas show in February. Most of these seminars will focus on covering all aspects of the CBD and hemp industry, including current and future CBD market trends, health benefits, legality and medicinal use, among many other topics.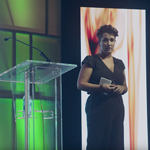 The number of speakers is growing rapidly, with notable names at the next show including former NFL player Kyle Turley, 5-time Olympic swimmer Dara Torres, professional racer Matt Hagan, along with many other familiar faces in the industry.
Personal Experiences
USA CBD Expo has everything retailers need all in one place. Unlike other trade shows where you're speaking with sales reps, here you get to talk in-person with the owner of the company and people who are passionate about what they do. With the tremendous growth that CBD products are experiencing, it's important to get all of the information you can about the quality of each item. USA CBD Expo helps retailers accomplish just that.
The other great thing about USA CBD Expo is that it's both B2B and B2C. The first half of the show is dedicated to retailers and other businesses, offering wholesale pricing on the newest and most innovative products in the industry. The second half of the show opens up to the public, making it a warm, inviting atmosphere for anyone. "We welcome everyone to the show," Beiner said.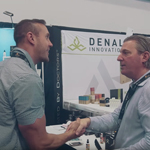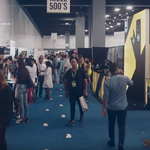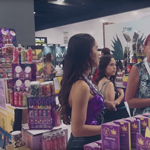 USA CBD Expo is committed to maximizing efficiency when it comes to finding an exact fit for you and your business or your personal, unique needs. Whether you're a buyer, a business or a consumer, you'll find everything you need at this CBD trade show. With over 300 vendors and 500 brands, you're sure to find the right product, the right brand and the right deal all in one place.
USA CBD Expo
February 13 – 15, 2020
Las vegas Convention Center
Website: usacbdexpo.com