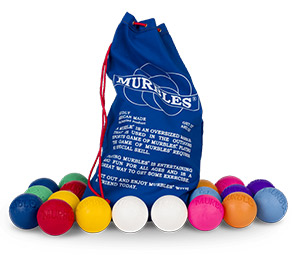 Games are a great way to bring the family together and to spend some quality time with each other, and it's a plus if it's a game that everyone can play. Murbles, which is a spinoff on the ancient European game bocce, is fit for players of all ages and sizes. Bocce balls are really heavy and hard to throw, but Murbles balls are smaller and lighter, so the whole family can play.
The Murbles story all started back in 1979 when Murray Kramer played horseshoes with a retired gentleman who lived next door. For two years, Murray tried to win a game of shoes, but he couldn't, so he decided to make his own game that was fit for anyone and easier to win. Murbles, stemming from Murray's marbles, do not require any flat dedicated playing court or set-up, so the game can be played almost anywhere. Just dump out the balls and play. It's that easy.
"We held a little tournament at an old folks home in Florida and the lady that won was 92-years-old," Murray said. "I took a game that is traditionally played by older guys with big hands and made it so kids and women can play without hurting themselves."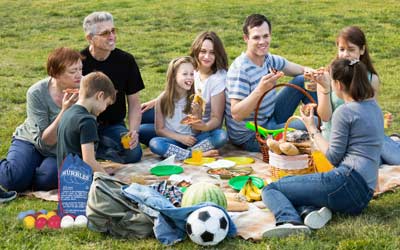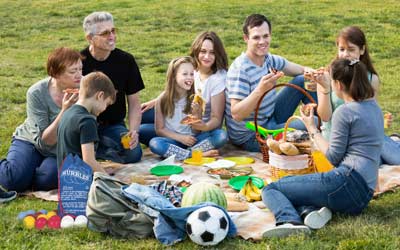 When playing Murbles, speed, agility and even skill are not required assets. Instead, the players determine the pace and distance the game is played. This makes it an ideal game for grandparents, children and anyone in between. Murbles come in a heavy duty canvas carrying bag with the game rules conveniently printed right on the back of the bag.
Murbles are proudly American-made with a focus on quality and craftsmanship. Murbles are injection-molded 3-inch diameter solid, high-density plastic balls that weigh ½ pound each. They are available in 20 popular colors, so players can customize their sets to match their school colors, sports team or their favorite colors. The standard game is made to be played by 2 players, however, larger sets are available for 3, 4, 8 and 16 players.
Murble Game
Telephone: 850-458-5858
Website: murblegame.com