PRNewswire recently published a "Best of" article naming 8 retail news sources that it considered to "produce out-of-this world coverage in a crowded arena." We are proud to announce that Independent Retailer magazine and website was named in this select group of outstanding news sources.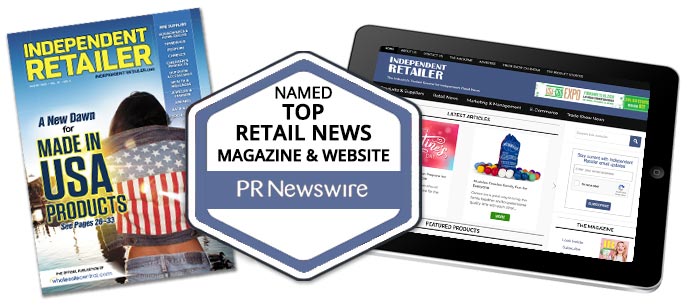 Here is what they had to say:
From time to time, an industry or subject inspires us to create a best-of list. These trusted industry publications cover the latest news in e-commerce, marketing, trends, real estate, products, and more. Independent Retailer is dedicated to business professionals who manage or own a brick & mortar retail establishment as well as to those with an online store.
The "Retailer Spotlights" section has great articles about small retail businesses that deserve recognition. Click over to "Top Product Sources" for some of the outlet's favorite independent sellers of items like jewelry, sporting goods, and toys.
Led by Managing Editor Krystina Morgan, Independent Retailer focuses on providing top-quality B2B industry news for independent retail professionals who own or manage indie brick-and-mortar storefronts and/or ecommerce stores. CEO, E. Scott Sumner remarked, "Independent Retailer and her sister publications, The Merchandiser Group, are committed to growing and partnering with independent retailers and resellers of all stripes. Our history of focusing on the achievements of small business owners has underpinned the company's expansion and success."
For advertising information, click here.