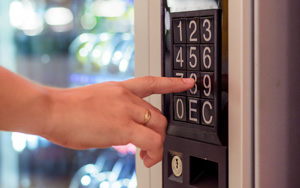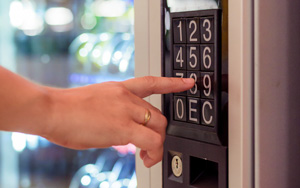 Japan has been utilizing retail vending machines for years. Retail conglomerates such as Adidas, Lululemon, and Revlon have only just started pursuing the use of vending machines for their customers. As COVID-19 continues to challenge the nation, vending machines can be the new smart retail solution to keep consumers safe.
In August, a company called anna put up their weed vending machines this month at Strawberry Fields dispensary in Pueblo, Colo., and will put up more at Starbuds dispensary in Aurora, Colo. over the coming weeks. According to Fox Business, shoppers can browse in-store using anna's touchscreen, and can also order online by scanning their QR code upon arrival at the dispensary. The new technology allows customers to check out within a minute and receive their cannabis products while also maintaining social distancing and staying safe during the ongoing pandemic.
Safe Shopping During the COVID-19 Holidays
Aside from the safety that retail vending machines can provide at this point in time, they can also provide extra safety during holiday shopping, which will be crucial for consumers deciding from which stores to shop. Trevor Sumner, CEO of Perch, says he thinks vending machines could be an effective way for consumers to shop during the holiday season.
"Crowd control in the age of COVID will be one of the greatest challenges to holiday shopping, and vending machines will allow brands to connect with shoppers outside traditional retail channels. Retailers can leverage curbside and outdoor real estate more effectively," Sumner said. "Newer generation vending machines provide selection, immediacy and the digital content necessary to make buying decisions and drive brand engagement without the costly need for a large retail footprint. That's why Adidas, Lululemon, Ulta and many others are deploying them."


Beat the Long Lines & Increase Impulse Buys
Vending machines can also help to deter frustrated customers from waiting in long lines. If you situate them right outside of your store or somewhere nearby, shoppers can grab what they're looking for right from the vending machine. If a specific product they're looking for can only be bought in-store, then they can take that route.
Valerie Vacante, Director of Strategy at LiveArea, says that combined with queues, pop-up vending locations present novel grab-and-go experiences to buy something that consumers might not normally buy. Independent brands can team up with a larger retailer to have a vending machine at that location for the holidays as a test before investing in a bigger commitment.
Huge Opportunities with Entertainment Value
"Footlocker teamed up with Nike to create the Nike Plus unlock Box, a digital vending machine packed with 'scan to win' Nike gear such as shoe strings, key chains, chargers, and more," Vacante said. "With the power of co-creation, there is also an opportunity to create vending machines with offerings curated by designers or key industry influencers or experts."
In order to compete in today's retail landscape, business owners need to provide consumers with the right experiences to draw attention to their store. There is a huge untapped opportunity for entertainment value in vending machines, according to Vacante. Think 'shop and wrap' experiences where consumers select a product, watch it drop into a gift bag topped with tissue paper and a card inside, and voila!
Meeting the Needs of Consumers
"The rise of ecommerce has conditioned U.S. shoppers for more automated, simplified and efficient models of commerce for managing goods, with 38.4 percent of vending machine shoppers desiring to use the technology for non-traditional vending machine categories. Usage in one category is conditioning shoppers into new categories. Technology has risen to meet the needs of the American consumers just as that shopper is ready to embrace the vending machine as commerce," Sumner said.