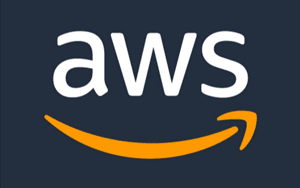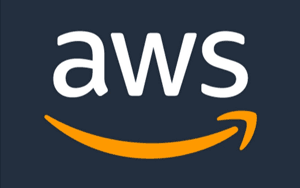 Amazon monopolizes much of the conversation around retail, between its popular Prime program, advances in shipping logistics, Amazon Go's payment technology, and most recently the HQ2 contest and the circus than ensued. But, there is one sleeping Amazon giant that arguably has played an even bigger role in startup, ecommerce, and technology innovation: Amazon Web Services.
Amazon Web Services is a subsidiary of Amazon that provides on-demand cloud computing platforms to individuals, companies and governments, on a paid subscription basis. The technology allows subscribers to have at their disposal a virtual cluster of computers, available all the time, through the Internet. Around 2006, Amazon launched a tiny Infrastructure as a Service leg of Amazon.com. At the ten year mark, AWS had reached $10 billion in annual sales, reaching that milestone at a faster pace than Amazon.com.
Today, Amazon is the largest cloud infrastructure company, beating out even traditional tech companies like Google and Microsoft, which are the closest competitors to AWS. So, what exactly does AWS offer businesses? The better question is what doesn't AWS offer. AWS has servicing for computing, database management, analytics, networking, developer tools, IoT, security, machine learning, augmented reality, virtual reality, customer engagement, and more. These services are designed to help organizations move faster, lower IT costs, and grow by offering these solutions at affordable subscription rates.
Ally or Competitor?
While many IT departments, software companies, and service-oriented businesses were quick to jump in the AWS bandwagon, some retailers are hesitating. Honestly, who can blame them? Most of us remember when Amazon was an unassuming online book store. In the blink of an eye, Amazon completely upended the publishing world and effectively shuttered many traditional bookstores.
Then, Amazon was a benign marketplace that hosted third party sellers and helped many individuals build up successful ecommerce businesses. That is, until 2009 when Amazon started selling their own private label brands, which quickly scaled and cannibalized many Marketplace sales.
Microsoft is not subtle about capitalizing on retailer's fears of Amazon when marketing their cloud computing products. Shelley Bransten, corporate VP of Global Retail and Consumer Goods at Microsoft, said in an emailed statement to CIO Dive. "Who wants to subsidize their competition? Retailers need a technology partner that's not selling to them on one side of their business and then competing with them on the other."
Walmart, for one, has been very outspoken about not using AWS. In 2017, WalMart told CNBC that "Our vendors have the choice of using any cloud provider that meets their needs and their customers' needs. It shouldn't be a big surprise that there are cases in which we'd prefer our most sensitive data isn't sitting on a competitor's platform." Instead, WalMart and Jet.com opt for Microsoft's cloud computing solution, Azure.
It's completely understandable to be wary of Amazon's long term motives in providing cloud computing services. There have been calls for Amazon to split up its retail and cloud computing divisions, to avoid future regulatory pressure and antitrust scrutiny. As Nikki Baird points out in Forbes, Amazon.com and AWS are so deeply intertwined that it's likely not possible. She argues that retailers are missing the larger picture by bucking AWS. Whether you're concerned about providing Amazon with your data or don't want to pay anything towards "the enemy," the truth is small retailers can probably learn more from Amazon then Amazon will take from you.
While not a retail competitor, Netflix is a direct competitor to Amazon Prime Video streaming services. Yet, Netflix went all-in on using AWS services. Netflix is famous for making personalized video recommendations based on your viewing history. Turns out, it's actually Amazon's personalization technology behind Netflix's movie suggestions.
Two of the newest and buzziest AWS solutions include machine learning features like:
Amazon Forecast
This is a sophisticated inventory management tool used by Amazon.com that allows Amazon Prime and Prime Now to make 2-day and 2-hour deliveries possible by predicting what inventory is needed when and where. AWS now has an API that other retailers can use to implement the same kind of inventory forecasting whether you're dealing with multiple warehouses or just want to purchase for your storefront with more accuracy.
Amazon Personalize
AWS Personalize is what Netflix uses to recommend movies and shows. Retailers can use this technology to recommend additional items based on a shopper's browsing and purchase history both while shopping on the website and as part of a retargeting email campaign after they leave. Amazon.com also uses this tech on their own site to provide a personalized shopping experience.