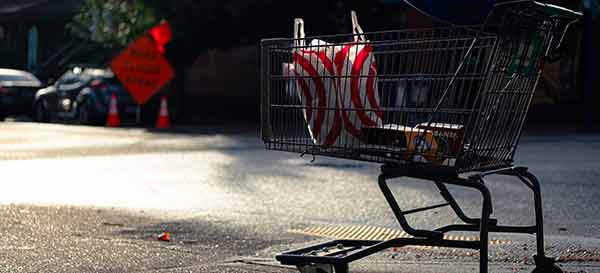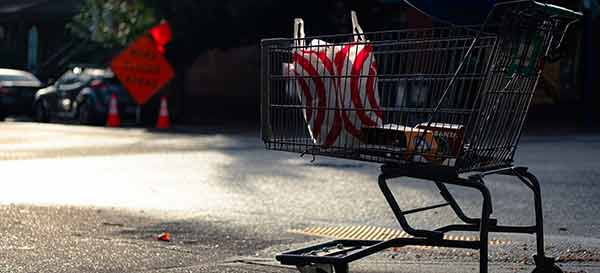 COVID-19 has changed virtually everything about retail. Retailers may never before have considered operating their business without a single customer inside of their store, and yet, this is now reality for retailers in states facing restrictions or total lockdowns. Despite such radical changes, certain trends that existed before COVID-19 remain the same.. For example, customers placed a high value on convenience even before public health became their reason for demanding such..
COVID-19 has exacerbated such pre-existing trends, and has also created entirely new demands from customers. Retailers must evaluate and adapt to customers' attitudes post-COVID, as they have no choice if they want to find renewed success. A recent State of Consumer Behavior 2021 report from Raydiant discuss three big things about modern consumers:
25% say they switch brands more often today than ever before.
29.8% say customer service has gotten better in the past year.
Eight out of 10 say they consider the in-store experience important or very important.
Convenience Remains Key
Who knew that extreme precaution is synonymous with convenience? Efforts to minimize human contact in the retail sector have made options like curbside pickup standard, rather than an offering seen only from quick-serve restaurants and big box stores. Convenience is like so many of the luxuries in life — you think you can live without them until you have had a taste and then have to give it up. Americans have had their taste of conveniences like curbside pickup, and they may prefer to maintain those options even as the retail landscape returns to a semblance of normalcy.
Self checkout is another standard of convenience that retailers would be wise to offer even post-pandemic. Kiosks once seen only in certain large retail stores could become ubiquitous across the retail landscape.
By providing digital kiosks, retailers give customers the option of skipping the line or the extra interaction by scanning and paying for their items sans-cashier. Various forms of digital signage can be purchased and used as kiosks (as well as for other purposes). In-store retail continues to offer benefits that digital commerce cannot provide. Yet, brick-and-mortar retailers cannot be so inconvenient that customers choose to purchase items online, or through other retailers, because they know that those options are significantly more convenient. While the experience of shopping in a store or eating in a restaurant remains distinctly attractive compared with e-retail or delivery, customers may have a lower tolerance for long lines, lack of curbside pickup options, and other inconveniences that can plague archaic retail operations.
Consumers Are Concerned About Their Health
The age of COVID-19 does not appear to be one that will pass quickly. Retailers have to assume that they will need to account for persistent customer health concerns for the indefinite future.
Every business must make their own decisions regarding the pandemic. In some cases, government mandates may play a central role in shaping a retailer's approach to COVID-19-related protocols.
Generally speaking, a safe approach may be to cater to the most at-risk customer that one can imagine. This could mean providing masks at the entrance of the store or restaurant — no sale should be lost because a customer does not have a face covering available to them. Retailers can also let customers know how they are adhering to health protocols through their digital signage. Having information about safety practices displayed on a digital sign can address any shopper's concerns about the cleanliness of a given retail location.
According to findings from a direct-to-consumer survey The State of Consumer Behavior 2020 (p.10), shoppers found the cleanliness of a retail location important even before the pandemic. You can bet that it is even more important to them now, and will be a point of concern for the foreseeable future.
Retailers Must Prove Their Value More Clearly Than Ever
Brands were already competing with several invisible forces before COVID-19 joined the fray. In-store retailers are used to competing with online commerce and brick-and-mortar alternatives, and the pandemic is just one more hurdle to overcome for those determined to do so. In order to succeed, sellers must continue to show customers why their store is worth visiting. Deloitte highlights several of the ways that businesses can challenge themselves during these strange times, such as asking themselves:
Am I selling items or services that the customer cannot easily access online or through my competitors?
Am I using my retail space in ways that maximizes its potential?
Have I created product-adjacent offerings, such as custom loyalty programs, to attract and retain as many customers as possible?
Am I using digital tools to improve the customer's experience?
These questions are worth answering, re-asking, and answering again at regular intervals. One of the tools that retailers can use to help differentiate their brand is digital signage. Such signage can be used in various ways, from advertising specials to telling a brand's story in a way that could provide value to customers. New challenges demand that businesses continue to refine their value proposition, and COVID-19 is perhaps retail's greatest challenge to date. Retailers should use every tool in their repertoire to communicate why their store or restaurant is worth a customer's time, and digital signage is one of those tools.
The Post-COVID Shopper Remains Undefined
We have not moved completely past COVID-19, and retail as a whole remains encumbered by various restrictions. States and cities vary in terms of how many customers can enter brick-and-mortar locations and under what circumstances they can shop or eat. As retailers reopen their doors and expand their capacities, a clearer image of the post-COVID consumer should emerge. No matter how the picture takes shape, brands will need to continue offering convenience, safety, and unique customer experiences if they want to thrive. Digital signage can be a linchpin for achieving each of these goals.
Bobby is the CEO of Raydiant, a digital signage provider that helps businesses turn their TVs into interactive signs that drive sales, improve the in-store experience, and reinforce brand messaging. Prior to joining Raydiant, Bobby served as the COO of Revel Systems where he worked on the front lines with over 25,000 brick and mortar retailers.