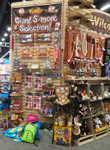 Wilcor International has been a staple exhibitor of the International Gift Exposition in the Smokies® for 15 years. Year after year, Wilcor delivers best-selling outdoor products, souvenirs, and gifts. Dave Corrigan of Wilcor International tells Independent Retailer "The location and variety of exhibitors at IGES® draw a unique variety of customers from all over."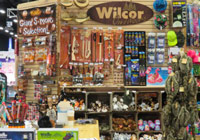 Dave continues, "The venue and accommodations IGES provide along with the great partnership opportunities offered have allowed up to scale our presentation up as we grow our success at the show." In addition to their flagship products and seasoned best sellers, Wilcor introduced several new products including:
New S-more Line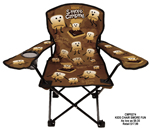 New Camping & RV Gift Line

New Fleece Blankets

Dave says, "These are new and unique product designs that have proven themselves as top sellers. We based these designs on some of our hottest existing products." Wilcor designs and manufactures all of their 2500+ products. "This gives us control of the look, feel, and quality while keeping our costs low," explains Dave. "We are able to maintain a low cost, high-quality product line that performs above expectations year after year."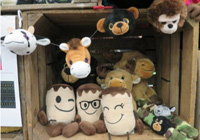 Retailers can find Wilcor at tradeshows all year long, including: Wilcor Buyer's Show, Rocky Mountain Gift Show, NCA, Las Vegas Gift Show, and many others.
To view Wilcor's products and various catalogs, visit www.Wilcor.net.